Promoted by DHA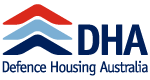 With property prices soaring in desirable cities and locations, rentvesting offers people the opportunity to get into the property market where they can afford to buy, but might not necessarily want to live.
Although the term is new, the concept of rentvesting isn't altogether revolutionary. It's a strategy by which investors purchase property in locations that suit their budgets, goals and needs, and rent it out to tenants. The rent helps take care of the mortgage, meanwhile, the investors continue to rent a home to live in that offers what they are looking for in terms of lifestyle, location or size.
This strategy can provide big benefits, particularly for investors who aren't prepared, or aren't able, to leave their current location in order to own a home.
For those living in areas where prices have been driven up due to a combination of high demand and low interest rates, purchasing a home to live in can be out of reach. For these buyers, purchasing property in an area that suits their price range, then letting the property out, means they can enter the market and start an investment strategy, without having to give up their lifestyle.
In addition, the purchased property will help pay for itself. The rental income obtained should offset, or perhaps even cover, mortgage and holding costs. Because the ultimate goal isn't necessarily to purchase a home to live in, rentvestors are able to make decisions based on data, rather than desire. Researching locations and finding areas that suit the individual budget, as well as either offering good capital growth or high rental yields, is key to this strategy.
The major benefit to rentvesting, however, is lifestyle. Investors don't need to move house or make big changes to their lives in order to purchase property. It almost means the best of both worlds: buy where you can, and live where you want to.
Like any property strategy rentvesting doesn't come without some legwork. Researching locations, searching for properties, undertaking building and pest inspections and potentially purchasing something sight unseen can all make rentvesting a challenge.
There are many options if you are keen to try your hand at rentvesting. One such option is Defence Housing Australia (DHA), which sells properties to investors then leases them back to house Australian Defence Force members. With DHA, investors have the opportunity to choose from properties in locations across the country, some in cities and some in regional locations. This geographical diversification means that a savvy rentvestor can research areas looking for locations with the capital growth or yield they are after. But what if you own a property on the other side of the country and things go wrong?
Investing with DHA is hassle-free. All properties come with DHA Property Care, a comprehensive maintenance and repair service that takes care of the day-to-day property management. DHA Property Care is a big bonus for busy or inexperienced investors, or those who prefer a more 'hands-off' strategy: no inspections, no maintenance calls, no dealing with agents about unpaid rent. So you can live on the other side of the country with no worries.
What's more, the rent is guaranteed, whether the property is occupied or not1. This is because DHA holds the lease, not the individual defence members who may live there. Lease terms are also much longer than regular residential tenancy leases (up to 12 years), and rents are guaranteed to never drop below the initial agreed amount2. This makes it easy to budget and forecast income for the duration of the lease, with no worries about loss of cashflow due to vacancy.
If you do wish to move into the property at the end of the lease, that's fine too. Chances are you'll be moving into your home, with fresh paint and perhaps even new carpets. This is all part of the DHA Property Care package.
In a nutshell, an investment with DHA means a less demanding property investment, which means more time spent doing what you want to be doing.
If you think rentvesting with DHA may be for you, find out more and register your interest today.
Attention: All information contained in this article is for general information only and prospective investors should seek independent advice. Investment is subject to DHA's lease terms and conditions of sale. Investors retain some responsibilities and risks, i.e. rent, restoration and market fluctuations. 1. Rent is subject to abatement in limited circumstances. 2. Rental floor applies to DHA properties leased under DHA's Lease Edition 6C, which will not cover all DHA properties.  
Be the first to hear the 
latest
 property investment insights