Promoted by DHA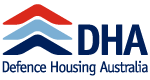 Australia's obsession with property has become a national sport. It dominates conversations in the playground and pub. It fills TV broadcasting schedules and the glossy pages of newspaper lift-outs. And has thousands upon thousands of us spending our Saturdays at open houses, auctions and in front of our phones, looking for our next investment, forever home, flip project, or sea/tree change.
Yet some commentators are growing increasingly concerned about the state of the national property market. In an episode of Four Corners, aired on the ABC in August 2017, a number of financial analysts and property advisors cautioned viewers that Australian households are highly leveraged and overexposed to a property downturn. But for those looking for certainty in property investment there are still options.
Martin North, a digital finance analyst, said "I've been studying the market here for a good number of years and I have never seen this perfect storm of issues coming together. We've got very high household debt. We've got very high house prices. We've got households in some degree of difficulty already now and so it doesn't take much to see the tipping point, such that then we get this downward spiral, and boy if it goes it could be as bad as Ireland or the US." Not saying that this will happen, but property investors should be aware of past trends to be prepared to cope with fluctuations in the future market.
The impact of the mining downturn on property prices in PerthPerth, TAS Perth, WA is an example of what can happen in a highly leveraged economy. Homes are selling for fractions of the price they sold for only a few years ago.
A property downturn however doesn't mean that investors have to sit and wait it out, but they do need to protect themselves against the impacts of a property downturn.
Don't overextend yourself; protect your cashflow
Some banks, with the support of the mortgage broker industry, have been accused of over-lending. Be diligent with your research and make sure you can cover any mortgage on the property you intend to buy. Do the sums on interest rate changes and falls in rental income so you're aware how your cashflow could be impacted.
Consider your likely tenant
Investigate which properties are in demand in which areas, and consider the calibre of tenant that the property is likely to attract. Investment properties require good tenants who will pay on time and look after the property, and preferably stay for a long time.
Look for security
Investors lose money when their properties are vacant. Finding an affordable property in a high demand area is key to long-term success. Some property investment strategies offer long-term leases that can provide additional security against loss of income due to vacancy.
Defence Housing Australia is one such option, offering leases of up to 12 years on investment properties. For investors, this provides the ability to forecast a reliable rental income for the term of the lease.
In fact, because the lease itself is with DHA (who then offer the property as residential accommodation to Defence members), investors are earning rental income regardless of whether the property is occupied or not. This rent is guaranteed never to fall below the initial agreed upon amount—and for an investor this provides a level of certainty that is unmatched in the regular residential real estate market.
DHA properties also come with DHA Property Care, a property maintenance service, at a fixed price, that takes care of the day-to-day maintenance issues common with investment properties. What's more, at the end of the lease, DHA will refresh the property, often with new paint and carpet, ready for the next lease or for the owner to move into. This kind of hands-off investment means reduced hassles and minimal out-of-pocket expenses.   
For investors looking for greater certainty against a possible downturn in the market, DHA can offer a solid alternative. With a range of high-quality properties under $500k in desirable locations around Australia, with long-term lease and guaranteed rent arrangements, DHA is a property strategy well worth considering.
Be the first to hear the 
latest
 property investment insights