Promoted by DHA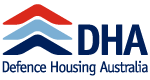 Thinking about taking a 'do-it-yourself' approach to managing your investment property? Here's what you need to know before you take the plunge.
As the property market continues to squeeze investors it's inevitable that many will look to ways of cutting their costs. One perceived 'quick win' is taking on the role of property manager.
According to the recent IBISWorld report, of the 1.9 million residential property investors in Australia approximately 25 per cent choose to self-manage. But that figure is decreasing. Why? Because many investors are realising that the real advantage of having a property manager is more about saving time than money.
"The majority of property investors today are time poor. They are busy professionals. They have families, and they want to spend their weekends doing what they love," explains DHA's Director of Investor Sales, Chris Perry.
"Those that choose to invest with DHA tell us that one of the attributes that attracted them is that they can be truly hands-off with their investment."
The role of the property manager, as well as the costs for their services, vary from one real estate agent to the next. But on the whole managing a property is about more than collecting rent. It's a long list of comprehensive services, some of which are based on the relevant tenancy legislation, that need to be considered.
DHA offers investors a service called DHA Property Care. This is an extensive range of property-related services including property management, market rent review, repairs and maintenance, as well as lease-end restoration.
"We manage the occupancy of the property and carry out inspections and reporting at periodic intervals. There is no need for you to inspect the property throughout the lease term, but of course we can arrange this if you wish," Perry says.
"Each year we engage an independent licensed valuer to review the property's rent. The rent is then adjusted to the greater of the market rent or commencing rent1."
But what about maintenance? If you're handy on the tools, and live close-by, then surely performing minor maintenance on your investment property is a sure-fire way of saving a few bucks?
"The reality is that markets shift," Perry said. "One market might be up while another may be down, so having the flexibility to buy in a growth area is likely to create better returns. If that area happens to be in your vicinity, then all well and good, but ignoring the market to save money on a tradie may not be a financially sound decision."
DHA provides investors with the opportunity to select from a geographically diverse portfolio allowing them to chase areas of potential growth, while still providing maintenance at a local level. What's more DHA is responsible for organising and covering the costs of most non-structural repair and maintenance works, including the replacement of fixed appliances, as needed.
"The investor still retains some obligations but the responsibilities are significantly reduced compared to conventional residential property," Perry said.
"So rather than spend your time worrying about your investment, or managing it, you can look forward to today and tomorrow."
If you think DHA might be the time saving option you are looking for, find out more and register your interest today.
Attention: All information contained in this article is for general information only and prospective investors should seek independent advice. Investment is subject to DHA's lease terms and conditions of sale. Investors retain some responsibilities and risks, i.e. rent, restoration and market fluctuations. 1. Rental floor applies to DHA properties leased under DHA's Lease Edition 6C, which will not cover all DHA properties.
Be the first to hear the 
latest
 property investment insights