Promoted by Pure Property Investment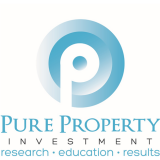 There is no shortage of commentary within the market on what property investors need to start their investment property portfolio. However, what are the things you don't need to get started now?
First up, a credit card
Don't believe the hype, credit cards don't help your credit rating. In fact they are more than likely going to inhibit your ability to borrow rather than help.
I would always focus on getting your mortgage approval before you attain or up your limit on your credit card to maximise your borrowing capacity.
'So, if you have a $5,000 limit, for example, this will reduce your borrowing capacity when being assessed by the banks. Therefore, where possible, reduce your credit card limits or cancel unused credit cards.'
You don't need experience
Let's look at the facts, every investor started somewhere. Just because you haven't bought a property before doesn't mean that should stop you from starting now. The only way to get the experience is by doing it.
It can be a daunting step, however, surrounding yourself early with industry experts including in investment property focused mortgage broker, accountant and buyer's agent can help you build up the knowledge and confidence to buy the correct property the first time around.
Be an expert
At Pure Property Investment, we are advocates for life long education and our website www.purepropertyinvestment.com gives all property investors free access to a wide range of industry leading education, tips and insights.
Use your team for what they are good for. Years of experience and expertise. This can fast track your outcomes rather than making a lifelong mistake when buying your first property.
Again, build a team of industry experts including in investment property focused mortgage broker, accountant and buyer's agent to ensure that your first purchase is the right one for you.
A huge cash deposit
Whilst buying a property requires a deposit, you don't necessarily need hundreds of thousands of dollars to get started.
You can get creative with different options, including:
Guarantor from your parents utilising a small amount of equity from their property to allow you to gain a foot hold in the market earlier

Joint ventures with a family member or friend

Get a second job

Reduce your debt

All you need is enough money to cover the deposit and buying costs such as stamp duty, legals, inspections and so on.
The reality is that the cost of putting off your investment journey can cost you an enormous amount of lost equity and cash gains every month you put it off. In fact if a markets growing at 5% YOY based on a $500,000 purchase price, its likely costing you roughly $250 - $1000 for every week you delay getting into the market. If you bought a $500,000 property and it grows 5-10% a year, it could be growing anywhere between $20,000 and $50,000 a year.
If you're hungry for more information, you can register for our free fundamentals of property investing webinar and fast track your knowledge and not miss out on the next opportunity through procrastination.
Happy hunting…
Be the first to hear the 
latest
 property investment insights