Promoted by Blue Ink Finance.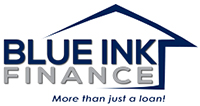 As an investor, does the thought of dealing with the Banks, Royal Commission, APRA, ASIC and the impact of future Labour government policies worrying you? Liberate yourself from these worries.
Best Property Investing Conditions
Wow, what a ride we are on.
We are currently experiencing some of the best property investing conditions that I have seen in the last 20 years. Why do I say this, it's because:
Interest rates are at an all time low and predicted to stay that way for at least the next 18 months,
Skilled migration into Melbourne and Sydney is around 100,000 plus per year and is expected to stay that way into the foreseeable future. This level of migration is generating an unprecedented demand for housing,both rental and owner occupied in Melbourne and Sydney and to a lesser extent Brisbane, Adelaide, Hobart, PerthPerth, TAS Perth, WA and Darwin.
Lack of Housing/Apartment affordability in inner city areas, especially Melbourne and Sydney is forcing new migrants to either rent or move to the more affordable outer suburbs. Most want to live close to the city which is putting enormous upward pressure on available rental stock and rents.
Capital growth over the last 5 years has been astounding in both Melbourne and Sydney and to a lesser extent in the outer suburbs, regional areas and other States.
Stamp Duty as a percentage of the property's value hasn't changed but the actual amount required has gone through the roof as property values have gone up. State governments aren't willing to give up their stamp duty tax gold mines and have refused to reduce the rate of both and this has been the principal reason for the lack of property affordability, that is people now have to save for many years to afford the stamp duty, as well as, the 10-20% deposit.
So if you've got equity and a borrowing capacity then now is the time to buy, but not everywhere. 
Why have investors stopped buying?
Having said that property investing conditions are the best that I have seen in 20 years, then why have investors stopped buying?
I believe the answer is that many "would be" new investors have been frightened off by the instability of the mortgage lending institutions and the regulatory bodies that control them.
By this I mean "would be" investors have serious fears about:
Changes to bank lending practices that have been instigated by APRA,
Fear of the potential outcomes from the Royal Commission into Banks,
Fear of any further APRA changes to lending,
Fear of what adverse impacts might come from any future Labour party changes to Negative Gearing and Capital Gains Tax concessions,
Fear of any future ASIC intervention into the lending market institutions.
For someone new to the world of investing and finance, these unknowns are too horrific for them to contemplate rationally, especially when it comes to them needing to borrow several hundreds of thousands of dollars to buy an investment property.  So instead of taking advantage of these current superb investing conditions, many are sitting tight and waiting until some certainty returns to the market.
What can you do to overcome these obstacles?
You can take advantage of the best investing conditions that I have seen in the last 20 years by understanding that property investing is not really about property…it's about finance.
The property you buy is collateral for the loan and the banks will want collateral for the money they lend you. If you can borrow money from a bank at 5% and make 10% on it,then you are on a good wicket, using someone else's money to make you more money.
The good thing about property is that the banks see lending for property as lower risk and will lend you up to 90% of the property's value. Lending to buy shares on the other hand is seen by banks as a much higher risk, hence why they will only lend you around 70% of the value of the share and if the value drops below a certain level, will make you top up your loan.
Investing in property is not about the property
Current conditions are absolutely ripe for investing in property, however property really isn't about property, it's really all about finance and that the reasons why you are not investing in the current property market is not about the market conditions but more about the finance, the changes and finance industry.
That is you don't want to be screwed over by the banks, APRA, ASIC or future Labour governments after you've bought an investment property. So how can you avoid being screwed over by these institutions?
The answer lies with the finance brokers and coaches that you choose to plan your way through the finance maize. A great finance coach will be one who will be able to:
Review your portfolio to determine which properties are working and which are not.
Develop a property investment plan that suits your circumstances and your wealth creation goals.
Identify a mentor to help you identify the type of property that suits your particular investment plan and how and where to find it.
Find the best finance deal for your investment property purchase.
Review your property purchases to see how they are tracking with your Investment Plan.
If you are stuck and want to talk to an expert finance coach to support you with your investing, click here.
Author or Company
David Wegener
CEO
Blue Ink Finance
Who I am, and why I want to help you succeed.

As an award-winning Mortgage Broker with nearly 20 years' experience in the finance industry, I've seen it all.

I've gone through constant industry changes and yet I still successfully help my customers borrow the money they need to get ahead.

As a Finance Coach, my goal is to help you understand your financial potential so that you can borrow with confidence.
Be the first to hear the 
latest
 property investment insights