Promoted by Blue Ink Finance.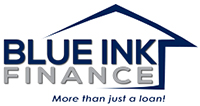 The Royal Commission isn't even over and we have heard a lot, mostly bad, about many of the banks practices.
It's great to see justice being done -  but despite this, the banks and other financiers are still a big part of the landscape and we are still reliant on them for most of our lending and funding.
What we have learned from the Royal Commission is on many occasions the banks were not taking the customers true objectives into consideration and were looking at them as just a transaction.
It's important at this point to note the benefits of brokers in all of this. Brokers are the intermediary between you and the banks. Did you know that all brokers are bound by responsible lending guidelines?
What if there was someone out there who is current on industry regulations and has your goals and financial success as their primary focus?
Are you stuck in the cycle of trying to get ahead but;
? You have trouble budgeting
? You have trouble managing your money
? You dream of a retirement on more than the pension. But are stopped because you can't get the motivation to start, keep going or finish
? You constantly worry about how to keep it all together and do it responsibly
Having a finance coach is the next step. A finance coach is like a personal trainer for your finances. Ensuring that your budgets are in order, you are planning what to do with your finances, and that you can afford what you want… not just for the now but when times change.  
A finance coach supports you in the "What If's" in life;
What if you are planning on a having a baby?
What if you have to move states for work?
What if you lose your job?
And what if this service was free?
A responsible finance coach will provide certainly and will look at all your future goals when planning.
Finance coaches are there year in year out with you the client, using progression planning to promote financial success. This ensures that what the clients have and what they are doing is not only responsible but ethical.
If you are stuck and want to talk to an expert finance coach to support you with your investing, click here.
Author or Company
David Wegener
Chief Executive Officer
Blue Ink Finance
Who I am, and why I want to help you succeed.

As an award-winning Mortgage Broker with nearly 20 years' experience in the finance industry, I've seen it all.

I've gone through constant industry changes and yet I still successfully help my customers borrow the money they need to get ahead.

As a Finance Coach, my goal is to help you understand your financial potential so that you can borrow with confidence.
Be the first to hear the 
latest
 property investment insights