Promoted by Blue Ink Finance.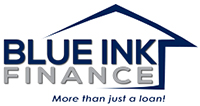 My apologies, self-employed people, but you're risky, unreliable, seasonably variable and sometimes a little fuzzy with your paperwork.
Or at least, that's what a lender will say when you walk in the door asking for a loan.
No doubt, it can take a little extra nous to land finance when you're your own boss. But I think if you're smart enough to run your own business, you're certainly smart enough to figure out how to get what you need from a lender.
Let's simplify everything into a quick guide to how banks will treat you as a self-employed borrower, and then the steps you can take to land the loan you want.
First of all, banks need to see details on paper.
Yes, this one's obvious, but for some, administration is not second nature. Make sure you keep all your incoming and outgoing monies in order. You'll may need to provide BAS documents, tax returns and bank statements. 
Use a finance program or App to keep everything on track and on hand. You don't want to miss a piece of vital documentation that could make or break your chances for approval (and your accountant will thank you at tax time).
Know that banks will mitigate their risk by downplaying your income.
Banks are smart. They know self-employed people are more risky, so they'll look at two years' worth of your income and choose the lowest-earning year as the numbers they'll base their lending on, or use an average of the two. Unfair? Absolutely. But their priority is securing their loan, so they're going to make sure you can afford the repayments.
You might need to wait if your business needs another year to gain more profit, or you could look at sourcing a cheaper property that fits within your borrowing power as it stands. You might need to save up a bigger deposit to offset a smaller loan amount.
Tip: There are some banks that only look at the previous years' income, so if your business is less than two years old or you earned substantially more in the latest financial year, source a bank who will work on one year of documentation.
If you need personalised advise on the best strategy for your specific situation moving forward, I strongly encourage you to request a Complimentary Finance Review with Blue Ink Finance.
Be aware that banks will offer you 'alternative' loans that will likely cost you more.
You may have heard of 'low doc' loans, which require less documentation compared to full-doc loans. Therefore, this may be an option for a self-employed person who can't gain approval for a regular loan.
However, there's a catch. Often these low doc loans charge a higher interest rate and higher one-off fees, so banks can protect themselves from risk.
Here's one such example of interest rate comparison
| | | | | |
| --- | --- | --- | --- | --- |
|   |  Standard Variable |  Standard Low Doc Variable |  3 year fixed |  Low doc 3 year fixed |
|  Min |  3.44% |  4.03% |  3.69% |  5.69% |
|  Max |  5.82% |  6.86% |  5.05% |  7.69% |
|  Average |  4.63% |  5.23% |  4.42% |  6.25% |
Source www.canstar.com.au interest rates as at 08/07/2018
While a low doc loan might be a good choice for you in your circumstances, always do the numbers before diving in.
Other ways to boost your borrowing power as a self-employed person:

Be mindful that your deductions can be your undoing. Reducing your taxable income through deductions means that in the banks' eyes, you earned a lot less than you did.
If you're planning on applying for credit in the near future, ask yourself this at tax time: if I claim all my deductions, am I going to miss out on a loan for my next property? Is the tax return amount worth it?
Reduce the limit on your credit card. Regardless of how much is owing on your credit card, banks will see your limit as the amount you owe. Dropping your $20,000 limit to $6,000 can do wonders for your serviceability.
Have savings in the bank and a history of good budgeting. If you can prove your saving ability and provide a buffer, banks will look on you more favourably.
Being self-employed might present its challenges when it comes to working with lenders, but with a thoughtful strategy and some processes in place, banks will struggle to find a reason to say no.
If you would like to discuss more, at Blue Ink Finance, we don't just get you a loan, we look beyond the loan application to consider and factor in your goals, your budget and your lifestyle. As your finance coach, we want to be part of your journey and not just a single loan. Click here to request your Complimentary Finance Review with one of our experienced Finance Coaches now.
About The Author
David Wegener
Chief Executive Officer
Blue Ink Finance
Who I am, and why I want to help you succeed.

As an award-winning Mortgage Broker with nearly 20 years' experience in the finance industry, I've seen it all.

I've gone through constant industry changes and yet I still successfully help my customers borrow the money they need to get ahead.

As a Finance Coach, my goal is to help you understand your financial potential so that you can borrow with confidence.
Be the first to hear the 
latest
 property investment insights