Promoted by Blue Ink Finance.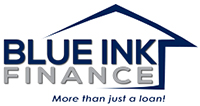 We are told again and again "Don't believe everything you read…!" I
t's because the media is very good at eliciting emotional responses - so they will position most articles on fear - that's what sells newspapers right?
So you can be forgiven for taking a negative view on banks and financing when you read "Westpac is set to rock the increasingly nervous property market by withdrawing new loan offers to self-managed superannuation funds".
To be honest this move hasn't come as a great surprise.Ever since APRA initiated restrictions on investment lending a couple of years ago, there have been quite a few major players move out of the SMSF lending space.
Up until recently St George (owned by Westpac) were one of the most in demand lenders in the SMSF space, and after "filling their boots" for several years they decided to significantly raise their SMSF interest rate which had priced them out of the market and seen volumes drop significantly. With all the extra work that goes into an SMSF loan my guess is that they decided that it didn't make sense to keep offering such a specialist product.

All Is Not Lost
So when you couple that with further information in these articles that reads "It will also make already jittery property investors even more nervous about the outlook amid falling prices, rising costs and oversupply, particularly for apartments in the inner suburbs of Melbourne, Sydney and Brisbane." Most people who are looking to invest themselves could be stopped dead in their tracks thinking they have missed the market and there is no hope for them.
This is where educating investors and creating structures - no matter what the market is doing - offers investment potential for everyone. Including you! It takesour expert knowledge of the everchanging FinancialLandscape whereyou create a successful portfolio with full support. Giving you hope in an otherwise investment void.
For example, with the bigger banks moving out of SMSF lending over the last couple of years, we have seen the smaller "third tier" lenders move in and carve out quite a niche for themselves.
Start Preparing Now!
These lenders struggle to compete with the big banks for normal residential loans but being a more nimble and less rigid business actually gives them an advantage with specialist lending such as SMSF. And while we would always prefer more competition in any industry, there are still plenty of good lenders ready to fill the hole left by Westpac & St George.
With the right experts on your team, there is always a way! Just ask us!
Now is the time to get a complete team of experts on your side. This includes financial planners, mortgage brokers, accountants, insurance brokers as well as advisors who have already achieved what you are trying to achieve.
At Blue Ink Finance, we have a team of expert brokers as well as a panel of industry experts that understand all the nuances of Property Investment and can support you in achieving your goals.
Give the teamat Blue Ink Finance a call on 1300 888 796 or click here to request your Complimentary Finance Review with one of our experienced Finance Coaches now.
And see how having a panel of industry experts on your side, can fast track your investing.
Reference https://www.afr.com/real-estate/westpac-set-to-rock-property-market-by-pulling-out-of-smsf-lending-20180716-h12q72
About The Author
David Wegener
Chief Executive Officer
Blue Ink Finance
Who I am, and why I want to help you succeed.

As an award-winning Mortgage Broker with nearly 20 years' experience in the finance industry, I've seen it all.

I've gone through constant industry changes and yet I still successfully help my customers borrow the money they need to get ahead.

As a Finance Coach, my goal is to help you understand your financial potential so that you can borrow with confidence.
Be the first to hear the 
latest
 property investment insights