Renovating your unit or apartment has the potential to greatly increase return on investment, but a dream renovation can quickly become a property owner's worst nightmare, especially if the body corporate isn't notified before walls start coming down.

Blogger: Andrew Staehr, Archers Body Corporate Management
Despite unit renovations becoming increasingly popular, it is surprising that there are still a lot of owners out there who have no idea that many of these renovations require approval from their body corporate.
Renovating a unit is very different from renovating a house and if the proper stepsare not followed, including getting body corporate approval for your renovations, you could run into a whole range of problems. Although not every type of renovation requires body corporate approval, many schemes have specific by-laws that restrict owners from making certain structural or external alterations without its approval.
If you are going to renovate without taking the proper steps, be prepared for a potential disaster. Archers Body Corporate Management has seen unit owners make simple mistakes, like failing to install the right acoustic underlay when replacing carpet with tiles. It has also seen not-so-simple mistakes including one owner who accidentally cut off an entire complex's water supply. Not only can this be dangerous, but it will also end up costing a whole lot more than originally planned - particularly if you are forced to fix any damage you've done.
As a guide, common renovations that require body corporate approval often include:
•    Knocking out internal walls;
•    Making any changes that can be seen from another unit or common property, and;
•    Changing floor coverings inside a unit.
Approval is required for these types of renovations because the body corporate must consider how these changes will affect the structural, visual and noise components of the unit and surrounding properties.
For unit owners thinking about renovating, take these five simple tips on board to avoid any dramas and ensure your dream renovation doesn't turn into a nightmare.
1.    Review by-laws and talk to the body corporate manager before proceeding. The by-laws will outline the rules and regulations within the building and your body corporate manager will be able to provide you with valuable advice. The by-laws may even contain rules that govern the type of curtains or outdoor furniture that you can have, so be sure to check.
2.    Plan early – Don't leave things to the last minute and expect the body corporate to rush a decision through.
3.    Provide the body corporate with all the necessary information. The more information they receive about the renovation, the easier it will be for them to make a decision.
4.    Submit a work plan which outlines when the noisiest works are to be carried out. By taking into consideration the close proximity of your neighbours you can give them time to prepare and ensure there is no conflict.
5.    Be safe, not sorry – Even if you don't require approval, still advise the body corporate of what you are doing. If you cover all your bases you can be sure the renovations will run smoothly.
Read more: 
Are you a property investment expert? 
Spruiker group faces Supreme Court's wrath
About the Blogger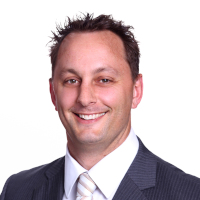 Andrew has been involved in the property management industry since 1999 and has worked for Queensland's most respected body corporate and strata management firm, Archers Body Corporate Management since 2002. He is an expert on all operational matters concerning body corporate and strata title communities.
Andrew is a regular media commentator on topics of interest to residents, investors, owners and managers of body corporate properties. He holds a Certificate IV in Body Corporate Management, is a Member of Strata Community Australia (SCA), the Urban Development Institute of Australia (UDIA) and the Australian Resident Accommodation Managers Association
Top Suburbs
Highest annual price growth - click a suburb below to view full profile data: