According to Reno King Paul Eslick, the front fence of a property is the frame around the Mona Lisa!  "Oh !  What a difference a frame makes."  Street appeal – you can't go past it.

Blogger: Paul Eslick, Justin Eslick & Geoff Doidge, The Reno Kings

You don't want a prospective tenant passing by – you want them to stop and say "Wow! I would love to live there".
We believe the front fence is one of the simplest and easiest methods of enhancing a house.  There are many, many styles to choose from and for an investment property an economical model makes the most sense – not necessarily the cheapest, but the option that is the best value for money that also suits the purpose.  And that purpose is to add value, add street appeal and add benefits to tenants.
As well as adding an attractive frame to a property, rental properties with fences are popular with tenants who have children - and pets.  Keeping everyone secure and safe adds lots of value and tenants whose needs are met are more likely to stay on and you'll be more likely to avoid vacancies and even the brief swap-over period between old tenant and new.
If your rental property already has a fence, the big-impact 30 minute reno you can do on the weekend is to make sure it is in good repair (no leaning posts, gaping holes or gates that don't latch) and neatly painted.  Just a note on paint colours – a dark colour will be more likely to 'disappear' into the landscape, whereas a light colour will stand out as a feature.  So unless it's a really nice fence, keep the colours toned down – and complementary to the house.  Complementary is not necessarily 'matching' either.  Too much 'matching' is not always good!  This is one area where a colour consultant can be worth their weight in gold – without costing the earth.
If your property does not already have a fence and your budget allows, it is a good idea to add one. 
For a cottage, villa, bungalow or other period style house, or house with a classic look you can't go past a picket fence.  (Or if you're really lucky and have an unattractive but existing fence, it might just be suitable to attach pickets to – transforming the look at a fraction of the cost of installing or replacing a fence – and in faster time.)
More contemporary style homes will probably look strange with a picket fence, so a simple, cost effective and flexible option is the modern aluminium 'pool fence' panels widely available from hardware stores.  They can be fitted between aluminium posts or between timber posts for a more casual look.  And the options and costs go up from there. 
It's worth looking at fencing as a DIY project, but unless you're sure you can get a level and neat result, it may pay to get the experts in – a higgledy-piggledy fenceline will not help your cause!
---
About The Reno Kings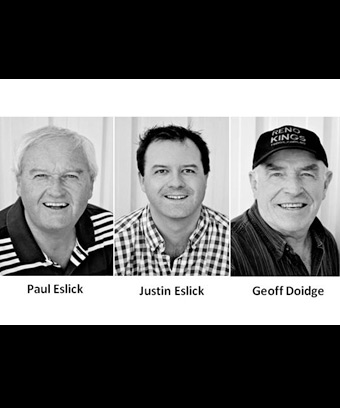 The Reno Kings have been successful in property for over 35 years – and it hasn't been by taking risks!  And for 12 years now they've been showing people from all over Australia how to buy exceptional property deals, cleverly add tremendous value to residential properties through cosmetic renovation and development and to safely and successfully create wealth by building a property portfolio. 
Justin has been teaching alongside Geoff and Paul for the past 5 years and his town planning and professional buying skills are so very powerful that they won't touch a property without Justin first giving it the 'go-ahead'.  Others have come and gone, but the Reno Kings have always been there, powering along, using their safe and secure formulas to build up $40million worth of property. 
Thriving – not just surviving – through 35 odd years of property cycles proves that what they're doing is right!   And that's why they get so many questions from property investors and why the media always go to them for help on property and renovation stories. The Reno Kings are the trusted name in property education.
Top Suburbs
Highest annual price growth - click a suburb below to view full profile data: