Can you imagine this: you've just got the keys to access your new renovation project. It's a renovator's delight – a renovator's dream even. Stop right there.

Blogger: Paul Eslick, Justin Eslick & Geoff Doidge, The Reno Kings

You're going to turn this grotty hovel into a desirable, modern, bright and beautiful home – either for a buyer or a tenant.  The carpets are disgusting, the whole place is smoke stained, covered in dust and that uncleaned household grease that settles on everything.  If you're going to make good money on this place, it all has to go – and so you start ripping out the horrible, dirty, drooping curtains & the hanging fixtures from the walls.
STOP!  The cost of replacing all that hanging hardware is considerable.  They are dirty, yellow, greasy, for sure.  The curtains have to go, but if you're going to re-hang curtains, you need that window hardware.  Before you throw the curtain rods or tracks in the skip, or break them up to shove in the bin, do the sums. How many windows does an average house have - between 10 and 15, perhaps?
Depending upon the hanging mechanism (whether curtain rings on a rod, or cord-drawn or hand-drawn drapes on hooks), the hardware for each window could cost from $15 to $30, leaving you with an additional renovation cost of anywhere from $200 to $500.
A better cost-saving renovation idea is to plunge the curtain rods and wall attachments into a tub of warm, soapy water and give them a thoroughly good scrubbing (with plastic gloves on, if you can't bear to touch them). If they still look sad when they're clean, for metal rods get a tin or two of spray paint and refresh them with a couple of coats of low sheen or gloss paint. For timber rods, a quick sand down, a rub of stain and coat of varnish will completely transform the finished look.
The cost will be a fraction of replacing the entire house full of window hanging hardware and will save an enormous amount of time in the sourcing, purchase and hanging of new hardware. Take the cost and time savings into account and the renovation saving from this tip could easily add up to $1000 or more. Spruce up, don't scrap - and save.
Cannibalisation it's called.  And it's one of the Reno Kings secrets to success.  A sensational result at minimal cost.
---
About The Reno Kings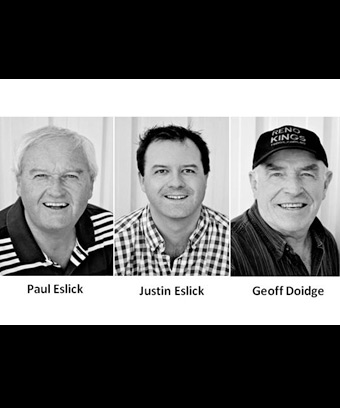 The Reno Kings have been successful in property for over 35 years – and it hasn't been by taking risks!  And for 12 years now they've been showing people from all over Australia how to buy exceptional property deals, cleverly add tremendous value to residential properties through cosmetic renovation and development and to safely and successfully create wealth by building a property portfolio. 
Justin has been teaching alongside Geoff and Paul for the past 5 years and his town planning and professional buying skills are so very powerful that they won't touch a property without Justin first giving it the 'go-ahead'.  Others have come and gone, but the Reno Kings have always been there, powering along, using their safe and secure formulas to build up $40million worth of property. 
Thriving – not just surviving – through 35 odd years of property cycles proves that what they're doing is right!   And that's why they get so many questions from property investors and why the media always go to them for help on property and renovation stories. The Reno Kings are the trusted name in property education.
Top Suburbs
Highest annual price growth - click a suburb below to view full profile data: