We have well over one hundred ways to add value to property and these are a few of our favourite easy, quick finishes.

Blogger: Paul Eslick, Justin Eslick & Geoff Doidge, The Reno Kings

 1) Fill all gaps and holes
 Nothing looks worse in a property than holes, gaps and cracks. They are great to point out to the seller to bargain the price down when you're buying, but when you own the property you need to act quickly to repair them. As soon as you fill and cover and paint these blemishes, the whole structure sends a message of soundness and structural integrity... leading to a better valuation and a higher rent.
2) New doorknobs for effect
Smooth functioning, firm and clean doorknobs will cause less complaints and maintenance requests from tenants than wobbly, old and broken ones.  If the doorknobs in your investment property don't work and look awful, replace them with new ones.  Economical and functional doorknobs only are required for internal doors, but a more attractive front doorknob may be worth a little extra investment.
3) Change light switches
New paint, new window treatments, polished floors and... old switches. It just doesn't look right and people may suspect that the wiring could be in poor condition too. Modern or special feature light switches can finish off a renovation and certainly allays any fears that the wiring needs any attention.
4) Skylights to add light and ventilation
We love skylights. Imagine a dark and dingy room possibly without a window. Add a skylight of the correct size and you transform that room. It floods the room with lovely sunlight, it seems bigger, and it is definitely brighter and can be used as living space. We like the ones with vents to release any heat and give ventilation. They are fabulous to brighten up an internal kitchen. They also slash lighting costs in these areas great money saver for the tenant, great for appearance. Definitely a winner!
5) Extra power points
Older houses tend to have few power points. That is just the way it is. When you are planning your reno, plan to convert all single points to doubles and make sure you have a power point in every room, and even more in entertainment areas and the kitchen. Don't forget the bathroom, as older houses predate hairdryers and electric shavers. You don't want power cords lying around wet areas. Experienced tenants check the location and number of power points and may decide not to rent there if they are insufficient. Get your electrician to check the switchboard to make sure that it can cope with the increased load.
Appearances are everything.  Light and bright, modern and clean, functional. Happy tenants!
---
About The Reno Kings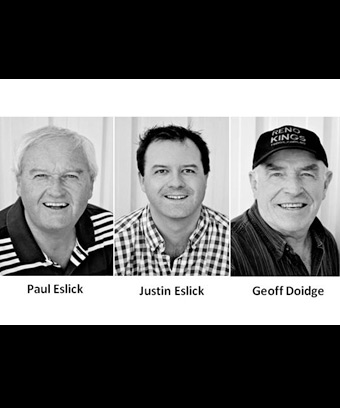 The Reno Kings have been successful in property for over 35 years – and it hasn't been by taking risks!  And for 12 years now they've been showing people from all over Australia how to buy exceptional property deals, cleverly add tremendous value to residential properties through cosmetic renovation and development and to safely and successfully create wealth by building a property portfolio. 
Justin has been teaching alongside Geoff and Paul for the past 5 years and his town planning and professional buying skills are so very powerful that they won't touch a property without Justin first giving it the 'go-ahead'.  Others have come and gone, but the Reno Kings have always been there, powering along, using their safe and secure formulas to build up $40million worth of property. 
Thriving – not just surviving – through 35 odd years of property cycles proves that what they're doing is right!   And that's why they get so many questions from property investors and why the media always go to them for help on property and renovation stories. The Reno Kings are the trusted name in property education.
Top Suburbs
Highest annual price growth - click a suburb below to view full profile data:
latest news