Australians' love affair with home renovations is underlined by the fact the nationally we are now spending over $100 million every week on renovating properties.

Blogger: Paul Bennion, DEPPRO tax depreciation specialists
The latest ABS figures for the December 2012 quarter show that nationally building approvals figures for home renovations totaled $1.5 billion.
This means on average every week some $128 million is being committed to home renovations throughout Australia.
We are finding that property investors are now leading the charge in home renovations due to rising rental returns and low interest rates.
Overall, DEPPRO recorded a 30% jump in the number of tax depreciation reports we have undertaken during the last year for investors planning to undertake major home renovations.
In many capital cities throughout Australia, property investors are now achieving rental returns in excess of 5%.
These rental returns can be further boosted through selective home improvements especially in the kitchen and bathroom areas.
Even repainting a home and installing new floor coverings can significantly boost weekly rents.
At the same time the overall cost of home renovations has become more competitive due to the fact that interest rates are very low so the cost of borrowing funds to undertake home renovations is now much affordable.
Astute investors are taking advantage of very competitive house prices to purchase older style homes in well located areas where they can significantly boost rental returns through renovations and with this increased cash flow purchase additional investment properties.
However, we are finding that many investors still do not understand that they can qualify for significant tax benefits when undertaking a home renovation on their investment property.
DEPPRO is finding that common refurbishments to these investment properties include renovations to kitchens and bathrooms, which account for around 60% of the budget, with the remaining 40% being spent on lounge, family and bedrooms which would include floor coverings and repainting.
Many investors throw out many items without understanding that they may claim tax benefits on these materials at 100% of its written down value in the year of disposal.
A typical amount spent on a home renovation ranges from $20,000 to $50,000 for a basic refurbishment and the investor can qualify for both plant and capital works allowance as a tax deduction and the residual write off of the disposed item.
However, to qualify for these tax benefits, the investors have to undertake a depreciation schedule for the property as near as to the date of purchase as possible.
About the Blogger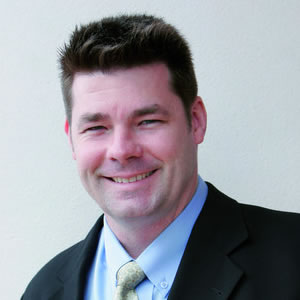 Paul Bennion is the managing director of DEPPRO tax depreciation specialists.
DEPPRO Pty Ltd is Australia's leading property depreciation company, specialising solely in the preparation of tax depreciation reports for residential, commercial, industrial and leisure investment properties.
Top Suburbs
Highest annual price growth - click a suburb below to view full profile data:
latest news