Although not a requirement, certain fixtures/amenities can be very beneficial when trying to lease your rental properties. Dwellings with window treatments are much more marketable to prospective tenants, so it has become much more common for window coverings to be included in the property when leasing out.

Blogger: Paul Eslick, Justin Eslick & Geoff Doidge, The Reno Kings
If you have decided to include window coverings, then the biggest decision may be which ones are right for your property. Curtains or vertical blinds seem to be popular choices but it's important to remember that you don't need to go overboard with your selections.
Curtains are easier to clean, but can date quickly so neutral is definitely the better option wherever possible.
Vertical blinds are economical and have proven very popular in rental properties. They can be wiped down when required, and although they are easy to clean they can discolour and the plastic chains and weights can sometimes be a nuisance, especially with smaller children or animals residing there.
KEEPING IT NEUTRAL
It may be a wise option to have the same coverings throughout the property to remain consistent, keeping your colouring scheme very neutral so that prospective tenants could imagine their own furnishings and personal effects in the space you are providing.
WEAR AND TEAR
It is only natural to expect some wear and tear to window treatments, but depending on your choices some coverings may withstand the test of time a little better than others. Wear and tear is inevitable so it's important to ensure your choices are durable and long lasting. If not then you need to ensure that replacement is cheap and affordable. Aluminium blinds are also popular as they are cheap to replace.
PRIVACY
By installing them on your windows and/or doors vertical blinds or curtains are an excellent way to add the element of privacy to your property, they will also aid in temperature control. By controlling the amount of sunlight that is let in, it will potentially have effects on keeping the space cooler or warmer, dependant on seasons.
DECORATIVE APPEAL
Tenants in the market for high end townhouses, units or houses may expect quality coverings that match the price they pay to occupy the space. This can be achieved by installing heavier curtains, real wood blinds or faux wood blinds. It will keep the space neutral but will add character and luxury.
Metal venetians can at times be difficult to clean and bend quite easily, but may be well suited for windows that are a little higher up than average windows.
Wooden blinds look nice but can get dusty, just like other blinds so regular vacuuming will be required.
New national laws have been implemented with regards to new blinds and other internal window coverings. Concerns were voiced regarding strangulation risks to children with looped cords attached to blinds. Lessors and agents must comply with the new mandatory standard when supplying new coverings in rentals. Existing blinds do not need to be replaced, however steps must be taken to minimise the risk posed by older blinds before replacement.
If you are a property owner who has window coverings or is thinking about have some installed then it would be beneficial for you to read the legislation to ensure you comply.
---
About The Reno Kings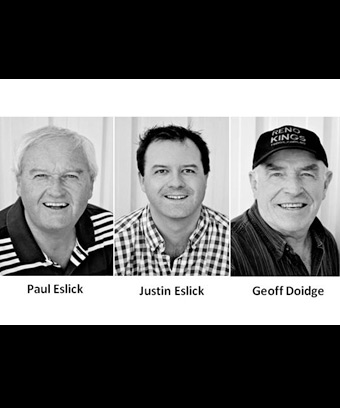 "From over 70yrs combined experience & $40million in property holdings, Reno Kings Paul Eslick, Justin Eslick & Geoff Doidge show you how to make money in property."
The Reno Kings have been successful in property for over 35 years – and it hasn't been by taking risks!  And for 12 years now they've been showing people from all over Australia how to buy exceptional property deals, cleverly add tremendous value to residential properties through cosmetic renovation and development and to safely and successfully create wealth by building a property portfolio. 
Justin has been teaching alongside Geoff and Paul for the past 5 years and his town planning and professional buying skills are so very powerful that they won't touch a property without Justin first giving it the 'go-ahead'.  Others have come and gone, but the Reno Kings have always been there, powering along, using their safe and secure formulas to build up $40million worth of property.  Thriving – not just surviving – through 35 odd years of property cycles proves that what they're doing is right!   And that's why they get so many questions from property investors and why the media always go to them for help on property and renovation stories.  The Reno Kings are the trusted name in property education.
Top Suburbs
Highest annual price growth - click a suburb below to view full profile data: