If you want to renovate your investment property, it wouldn't hurt to get as much help as you can. Even simple projects can be extremely complicated and expensive if you haven't done enough research or don't have the right equipment.

Blogger: Heidi Armstrong, CEO, State Custodians
The top 4 apps listed below can come in very handy and help make the renovation project a little easier.
ColourMatch
The perfect paint colour can be very hard to find without testing different samples. The Resene ColourMatch app can match any colour you like with one of the Resene paint colours. No matter where you are, whether you are out walking or at a friend's house, you can just take a photo of the colour you like and then the app will match it up. It will also give you a selection of similar and complimentary colours or you could create your own colour palette using the Resene products.
Houzz Interior Design Ideas
There is a very good chance that you will be able to find a design you like with over 2,000,000 different home design ideas in this one app. Not only can you join the discussion group and get hints and tips from other designers and architects, you can also create your own look book and store it in the app with all of your favourite designs.
MagicPlan
Major renovations and add-ons could become a whole lot easier using this app. You able to create a floor plan of your home just by taking photos of each corner of the room and then the app will use a combination of the camera, GPS and compass to create a floor plan with dimensions included.
Who would have thought you could create a floor plan of your home in the palm of your hand?
Snap Send Solve
If you need to notify the council about any problems in or around your property, this app can help take the time and effort out of the process. If you have public trees affecting your property or there is graffiti around the area, you can just take a photo of the problems using the Snap Send Solve app. Then, just add in a description of the problem and then the app will work out your location and send the request to the appropriate council.
---
About Heidi Armstrong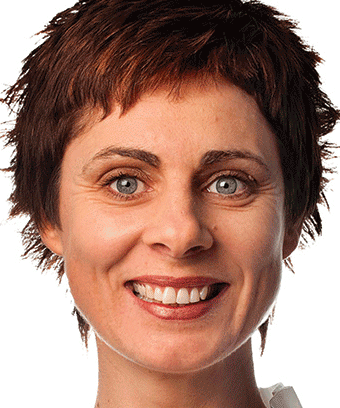 Heidi Armstrong is the CEO for State Custodians Mortgage Company. Since founding the Company in 2006, State Custodians has grown to become one of Australia's most respected non-bank lenders. Heidi holds a Law Degree, a Bachelor of Science and a Diploma of Finance and Mortgage Broking Management. An expert in personal finance, securitised lending and the mortgage industry, Heidi is passionate about sharing her invaluable knowledge to educate borrowers.
Widely recognised and respected by industry peers, Heidi was a finalist in the 2012 Australian Lending Awards for the Best Thought Leader. Moreover her Company, State Custodians, has received numerous awards, including Money Magazine's 2013 Non-Bank Lender of the Year, a '5 Star' CANSTAR rating on four of its main loans for six years running and the prestigious award for Best Overall Customer Service at the 2013 Australian Home Loan Awards (beating all of the major banks, credit unions and other lenders and mortgage providers for superior customer service).
Top Suburbs
Highest annual price growth - click a suburb below to view full profile data:
latest news