If you are ready to tackle your first renovation project with the intention of selling for profit, then you need to be extremely careful about how you use your time and money.

Blogger: Heidi Armstrong, founder , State Custodians
Overcapitalisation is one of the biggest issues for renovators as they overspend on their expenses and end up selling the property for less than what they budgeted for. List below are some renovation no-no's that you should try to avoid.
Not enough research
Watching the renovation reality TV shows should not be the only homework you do. If you haven't purchased a property yet, it is vital that you look at the property market and see which areas have the best potential for growth.
You will also need to consider your purchase and selling price – will your expected selling price still be within the range of other properties in the area? Even if you have made extensive changes to the properties the increase the value significantly, buyers may not be willing to make an offer if it is well above the market average for that area.
When doing your research, make sure to compare recent sales data and also speak to professionals in the industry, such as a local real estate agent.
Not considering the target market
Many renovators make the mistake of renovating the property to suit their own taste. However, you will not be living in the house, so you need to remain objective and think of the audience.
You need to think about what type of people would be interested in living in the property, whether they are a couple, single or a family and then design the property with that market in mind. It's always a safe option to choose neutral colours as it will appeal to a larger group of people.
DIY
'Do it yourself' may sound like a cheaper option, but if you are not 100% sure about what you are doing, it could be costly and dangerous for both you and the people who will live in the property.
If there are difficult jobs you don't think you can complete confidently, it would be best to hire a professional. They will most likely be able to stick to a budget and timeframe and will able to complete the job confidently and safely.
Not enough budgeting and planning
Budgeting and planning are essential when it comes to renovating for profit. Problems can occur if proper planning unravels, which can create a snowball effect of more problems.
Many renovators make the mistake of overpaying for a property. This can often occur at an auction if the buyer becomes too emotionally involved and exceeds their budget. If you overspend on a property, it could affect how much profit you can make when you re-sell.
---
About Heidi Armstrong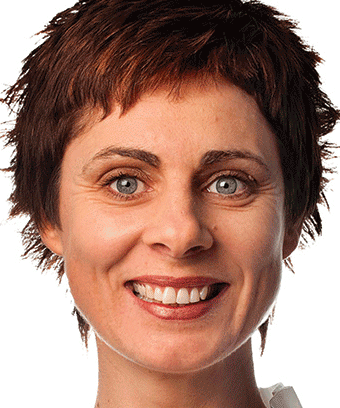 Heidi Armstrong is the founder of State Custodians Mortgage Company. Heidi holds a Law Degree, a Bachelor of Science and a Diploma of Finance and Mortgage Broking Management. An expert in personal finance, securitised lending and the mortgage industry, Heidi is passionate about sharing her invaluable knowledge to educate borrowers. Widely recognised and respected by industry peers, Heidi was awarded the Best Industry Thought Leader at the 2014 Australian Lending Awards.
Top Suburbs
Highest annual price growth - click a suburb below to view full profile data:
latest news