If you are planning to renovate your investment property, bear in mind these potential risks.
Blogger: Shane Kempton, CEO, Professionals Real Estate Group
Australians spent a record $7.2 billion on home renovations last financial year – an increase of more than $700 million compared to the previous year.
Record low interest rates combined with rising property prices in major capital cities such as Melbourne and Sydney have been encouraging this trend especially amongst property investors eager to add value to homes in an upward market.
Renovations are a great way to create wealth through investing in real estate and over the years many people have become property millionaires through renovating older homes.
But property buyers and investors need to exercise caution when considering a home renovation because not all renovations are successful.
Below are 10 key points that you should consider with regard to home renovations:
1. Don't overcapitalise the property. Check the selling prices of similar homes in the local area that have the features you want to add to your home to determine if it is financially viable.
2. Make sure your renovations are in keeping with similar homes in the area. If the home becomes "too unique", you may find it will only attract a limited number of buyers when you plan to sell it. 
3. Focus on the front of the home as this will improve the street appeal of the property. If the existing home has dark brown bricks and old guttering, consider rendering the bricks and replacing the guttering. Also, if you invest some money in better landscaping, this in turn will also improve the street appeal of the property.
4. Inside the house, you should focus on the bathroom and kitchen areas. Improvements in these areas traditionally deliver high returns when the property owner decides to sell.
5. For ideas to improve the kitchen and bathroom areas, consider visiting new home display centres. These display homes will have the latest trends in new home design. They can also provide ideas on how to internally finish a home, such as the colour of the paint on walls and floor coverings.
6. You should also concentrate on the outside living area as much as the interior of the property. The reason being, one of the biggest trends in the Western Australia real estate market currently is a growing demand by home buyers for usable outdoor living areas. It is an important new trend that is highlighted by the large number of project home builders in Western Australia who are now promoting alfresco areas as part of the new home package.
7. Any renovation in this outside area should be fully integrated with the family and kitchen areas. This is because people want to move easily between their internal and external living areas, especially during the summer months.
8. It is important to ensure you get local government approval for any major renovations to your home such as building an alfresco area or new external walls.
9. If you are employing a builder to undertake your home renovations, check that they belong to a professional building organisation such as the Housing Industry Association of Western Australia. In addition, you can ask them to view recent work which they have undertaken in the local area.
10. Set a budget for your home renovations and carefully cost them. If you get a quote from a builder, make sure it is in writing and there are no special conditions attached to the contract.
About the Blogger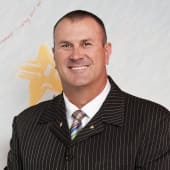 Shane Kempton is the inaugural Group CEO of Professionals Real Estate Group which has nearly 300 offices located throughout Australia and New Zealand.
Professionals have been operating in Australia for four decades and provide a wide range of real estate services to consumers.
Top Suburbs
Highest annual price growth - click a suburb below to view full profile data: