When renovating to sell, objectivity is key. Aim for neutrality over individuality for the greatest return on your investment.
Blogger: Naomi Findlay, founder, International Institute of Home Staging
Renovating as an investor demands your personal wants and needs are put aside, with a focus on the bigger picture instead. Where your home may allow you to indulge your every design whim, renovating an investment property demands a considered approach that appeals to the broadest possible target market.
Meet expectations
Make sure you meet the market, and your competition, in regard to expectations for the property. If it's situated in a blue-chip area, it pays to renovate with a more high-end spec as the market demands and expects it. Likewise, if your project is in a cheaper or more affordable locale, be sure not to over-capitalise.
Mass appeal
You can never go wrong with white and timeless finishes can easily be made appealing to the individual market with clever styling. Cupboard fronts, bench tops and floors are very expensive to replace – keep them neutral to appeal to the largest subset of buyers. You want people to imagine themselves in the home and a neutral palette allows them to project their own ideas onto the space.
Key areas
When it comes to deciding which rooms to renovate, bathrooms and kitchens are key, as are outdoor living spaces if applicable to the property. And with these spaces, it is not all about expensive finishes as functionality is just as important. With the popularity of home renovation shows, buyers are a very savvy bunch now and many will immediately notice if a bathroom layout is dysfunctional or inefficient.
With our enviable climate, the outdoors is such an integral part of the modern Australian lifestyle. If there is a way to blend your outdoor space seamlessly with the inside, do it. Think large areas of glazing that take in the outdoors, or bi-fold doors that open onto a deck.
Also, don't forget your property's façade. Most buyers usually make up their mind about a property upon arrival. As such, addressing its street appeal is very important in reeling potential buyers in.
Value add
It sounds obvious but you must always look at ways of adding the most value when renovating as an investor. If you add value to the property, you are more than likely increasing its sale price too.
While renovating as an investor requires a clear head and tunnel vision, there's nothing quite like the feeling when you come out on top.
About the Blogger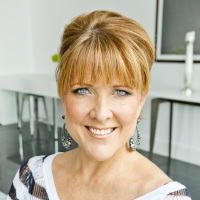 Naomi Findlay started her successful home staging business, SILK Home Staging & Styling, three years ago and is now also the founder of the International Institute of Home Staging (IIHS). IIHS combines her experience in running her own successful home staging business with her awarded expertise in tertiary education.

Naomi has received teaching awards from the University of Newcastle and the Australian College of Education and been nominated for a national award with the Australian Teaching and Learning Council. She is also the author of a bestselling book, Ignite Your Property Mojo, in addition to being a regular columnist for realestate.com
More from this writer
Top Suburbs
Highest annual price growth - click a suburb below to view full profile data:
latest news