Promoted by Allure Bathrooms
When you purchase an investment property one of the key factors you want to achieve is to maximise its rental return. This does not necessarily mean you need to break the bank with major building works but instead focusing on cost-effective improvements which will modernise and update you property.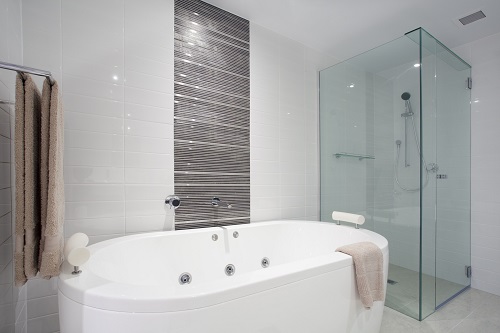 Quick and Cost-Effective Improvements:
Freshen Up the Place with a Coat of Paint for Walls:
This will spruce the place up! Some of the quickest and cost-effective improvements that can add additional value to your investment property include getting a new coat of paint for all the interior walls.
Paint will not only hide any imperfections on the walls, but also add a fresh and modern feel to your property. They say first impressions are everything and so its critical for new tenants looking at renting your property to find it; both inviting and fresh. There is nothing like walking into a property with a clean and modern looking interior to get them to sign on that dotted line.
Upgrade Fixtures and Old-fashioned Tiles:
Bathrooms are one of the most vital rooms in a property and tenants put great importance in the appearance of it. Spending money to upgrade your bathroom is a great investment and the aim is to keep it looking clean, simple and modern.
Another recommendation is to look into upgrading fixtures and fittings. However, if your bathroom is looking tired then some new neutral tiles, a new toilet seat and updated sink can wake this area up and get that style into it. A contemporary bathroom could include a wall-mount sink, a drop-in tub, white tile and white walls and a frameless glass shower with chrome handles – these all could be updated without moving the actual plumbing fixtures to save you money. Allure Bathrooms can assist you to choose from our large range of different fixtures and fittings to suit your property.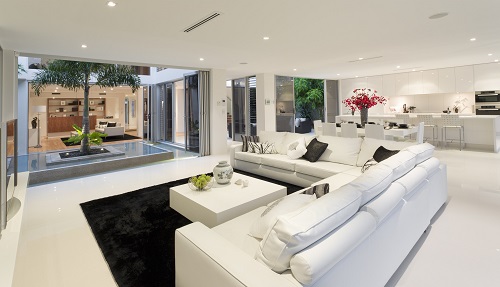 Resurface Cupboard Doors in the Kitchen:
The kitchen is the heart of the home and first impressions here can make or break a potential tenants mind. Complete kitchen renovations can be rather costly but by just resurfacing the cupboard doors with a clean and neutral coat of paint or vinyl wrap will add fresh new look and is easily achieved. The style and era your home will have will have a huge influence on the finishes for your benchtop, drawers, cabinets and splashback so keep a streamline through the property to make sure it's all consistent.
Clean up the exterior of the property:
The front yard is all about street appeal and is easy to clean and make it look attractive. By removing weeds, adding new plants and making sure grassed areas are mowed will make your property look both, well maintained and fresh.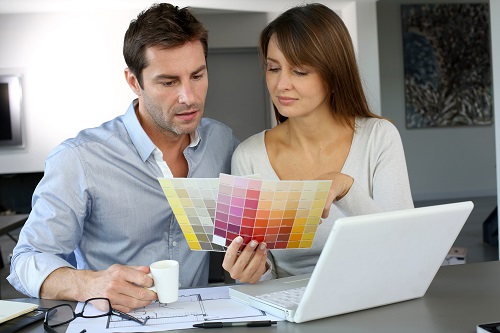 Renovations Should Be Targeted to your Potential Tenants
It's vital to keep in mind, that an investment property is not your home and so any upgrades and renovations you undertake, should be neutral and cost-effective. All new upgrades should complement the style and type of investment property you own. The two things when upgrading your investment property to keep in mind are – keep things neutral and cost-effective (including ensuring you consider your target market when choosing colours and fittings) and make sure you carefully plan out what look you aim to achieve when the renovation is complete.
About the Blogger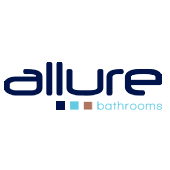 Allure Bathrooms is passionate about bringing the best in quality contemporary bathroom products to Australians at a price they can afford. We have a wide scope of bathroom supplies in Melbourne.
With guaranteed lowest prices and the best in contemporary bathroom design, a walkthrough of our showrooms in Melbourne will be enough to convince you that we have the bathroom supplies you need to give you the refined decor you desire. Come in and talk to us and we will help you bring your bathroom to life.
Allure Bathrooms is one of Australia's number one supplier of Bathroom vanities and accessories. From a day to day basis, we aim to provide the best possible bathroom products to all our clients. We have a passion for bathrooms and quality, which can always be seen in our beautiful range.
For more information, visit https://www.allurebathrooms.com.au/
Top Suburbs
Highest annual price growth - click a suburb below to view full profile data: