Renovations are a great way to add value to your investment property, and one of the most popular locations for a do-over is the bathroom — but how much will it set you back?
Blogger: Rich Harvey, CEO, Propertybuyer
While the kitchen is an obvious hub for Australian homes, the bathroom is where you can really add some wow factor.
With the number of Australians choosing to update their properties rising by 2.2 per cent (Housing Industry Association's March Report), a lot of people clearly already have the same idea — maybe it's your time too? But how much does a bathroom renovation actually cost?
Consider form and function in the little things
Bathrooms combine form and function in a way that few other rooms can. After all, every home needs the same basic amenities, but with a few stylistic touches you can make a great first impression without breaking the bank.
A basin is a great example, and as the focal point of bathrooms it's well worth splurging on a good one; expect to pay around $250 to $500. If you're going for a classic look, you can compliment this with brass fixtures ($100 to $200), while the modernists out there might want to go with contemporary spun glass or a marble alternative for a similar price to standard porcelain basins, with an automatic sensor tap $200 to $400. Either way, a distinct visual twist can really set your vanity apart.
Lights are another way that you can make a point of difference without compromising functionality, with candelabra and suspended options available for not much more than standard spotlights in the $25 to $50 bracket.
Where to spend your budget
Tiling is one of the most common ways to clad a bathroom, and it's functional too being easy to clean. While it might seem attractive to tile every surface, keep in mind that the materials themselves will cost roughly $30 per square metre, with labour sitting at around $120 for the same area. When it comes to colour options, don't feel obliged to stick with the standard white. You don't have to go with a hot pink floor, but subtle accents or patterns can make the room much more appealing.
Of course, if you want to step outside the box, you could always go with a stone option — whether that's marble, granite, travertine or limestone. This may cost a little more, hovering around $100 per square metre, but it's a surefire way to impress.
A typical renovation will usually cost somewhere between $15,000 and $20,000 overall, with the HIA's 2015/16 average sitting at $17,779. Of course it's possible to go above or below this, but if you keep a basic balance of form and function in mind, and direct your budget towards a few creative elements, you should be able to create the perfect bathroom that adds value and style to your property. For each dollar you spend on your renovation, your goal should be to add at least twice the value in equity.
Finding properties to renovate with the right potential to make instant equity is a challenge in a tightly held markets. My team of buyer's agents regularly assist clients in shortlisting suitable properties and give practical advice on what can be done to improve the value. Having an objective set of eyes is highly valuable so you can avoid overcapitalising and create the right "wow" factor!
About the Blogger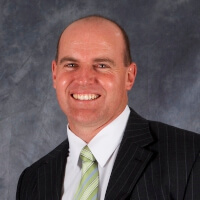 This article was written by Rich Harvey, founder and Managing Director of propertybuyer, Sydney & Australia's most awarded Buyers Agents. Propertybuyer helps property investors and home buyers search and negotiate the right property at the right price, everytime. For further details please visit www.propertybuyer.com.au or call +61 2 9975 3311 or 1300 655 615. 
Top Suburbs
Highest annual price growth - click a suburb below to view full profile data: