2012 is shaping up to be a tough year for the world's economies. In Australia, banks have already anticipated that it will get worse by lowering  their fixed interest rates below 6 per cent for 1, 2 and 3 years – and this was done before the last interest rate cut.
 It will be interesting to see if they cut these rates again in the near future. This will be a sign of worse to come.
The other strong indication is that bank valuations of properties in Australia are becoming more and more conservative, with valuer reports often citing the short- to medium-term outlook for the economy as a factor in their bearish estimates. We saw this phenomenon during the last global financial crisis (GFC) and as soon as the worst was over, house prices started to rally again.
There are exceptions to the current sombre mood: mining towns such as Port Hedland, Kalgoorlie, Gladstone and Mackay where valuations are not a concern and prices keep rising. This is an obvious confirmation of the two-speed economy we keep reading about.
In such a climate, investors are expected to stay on the sidelines. However, I have never witnessed such an interest in property as I did during the last GFC, and now, during the current slowdown. Wise investors are looking for a bargain and there are plenty. Developers of new stock often offer to pay for stamp duty and/or furniture packages worth tens of thousands of dollars.
The thinking among investors seems to be to take a longer term view and if they can snatch a bargain, and achieve a cash flow they feel comfortable with, then it makes sense to keep buying. The clear investor focus today is on mining towns, and not many economists see the boom slowing abruptly.
Even if China ends up being affected by slow consumer spending in Europe and the United States, there are many more developing economies, particularly in Asia, that are hungry for commodities. India comes to mind as an example, as do Vietnam, Indonesia and others.
Sydney is also attractive, with values in most suburbs showing some growth. The housing shortage is so chronic that it will be many years before construction catches up with demand. Darwin seems to be growing against the trend but I am not convinced about the fundamentals of investing there.
My general philosophy is that if:
•    bank valuations come in close to purchase price (ie on price or up to 3 to 4 per cent below price);
•    gross rental yield is close to 5 per cent of purchase price; and
•    the location makes sense economically (see my comments above),
then an investor can probably expect the property to pick up in value as soon as the next crisis is over.
Research is obviously the key to choosing the right location, and I find it heartening that most of my clients spend a great deal of time checking what I tell them using available sources such as the internet, property magazines, books, etc…
Whichever the market, the fundamentals are still the same:
1.    Understand your numbers, because property investment is fundamentally a numbers game
2.    Take advice from as many experts and investors as you can and then make up your own mind
3.    Do your research – make sure you understand the market in which you are buying
4.    Surround yourself with a team of trusted experts – this makes your life easier as you build your portfolio
Logic should prevail when investing in property in 2012. A sluggish economy offers great opportunities to buy at lower prices; you then wait for the rebound as soon as the world economies start picking up again.
Regardless of how long it takes, properties are still renting. Cash flow should then be comfortable, and in the greater scale of things, an investor in 2012 will start close to the bottom of the market and time will do the rest.
Philippe Brach is CEO of Multifocus Properties and Finance
About the Blogger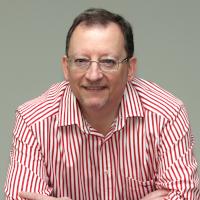 Multifocus Properties & Finance was established in 2005 with the aim of mentoring investors to create wealth and invest in their future by building an investment property portfolio.
The company is led by Philippe Brach who has over 25 years experience in the international corporate world specializing in finance, accounting and investment. He is a fully qualified and extremely experienced real estate agent, concentrating his attention solely on investment opportunities around Australia. In addition he is a highly regarded mortgage broker, being accredited with around 35 different lenders.
Top Suburbs
Highest annual price growth - click a suburb below to view full profile data:
latest news