As this is my first blog I thought I'd start by providing some important information for first home buyers – the changes to the New South Wales (NSW) 'First Home Buyers Grant', which comes into effect in October 2012, and also take a look at Century 21 Cordeau Marshall's Spring market indicator.

Blogger: Craig Marshall, Principal of Century 21 Cordeau Marshall Group

The new government concessions that will become available in New South Wales will no doubt have some major impacts on the ability of buyers to purchase, as well as on the types of properties that they can purchase. I enlisted Nicole Cannon from Pink Finance to help explain some of the major changes contained in the new scheme:
1.    Currently, if you are a first home buyer purchasing a property valued up to $830,000 you will be eligible for a $7,000 grant. The property could be new or an existing property. However, from October 1, 2012, you will be able to receive a $15,000 grant, but the property will need to be brand new with a purchase price of up to $650,000;
2.    The new $15,000 grant will only be applicable for exchanges between October 1, 2012 and December 31, 2013. The grant will then reduce down to $10,000. The important thing to note here is that this applies to the exchange date and not the settlement date. For example, if you exchange on September 301, 2012 and settle in December you will get the $7,000.
3.    The property must be brand new, off-the-plan or "substantially renovated", which the NSW Office of State Revenue (OSR) defines as "renovations in which all or substantially all of the building is removed and replaced". The definition of "substantially renovated" is arguably ambiguous and I would therefore recommend that you obtain clarification from the OSR to see if the property qualifies under the rules;
4.    While first home buyers will enjoy stamp duty concessions up to $650,000, non first home buyers will be able to get a $5,000 concession if they purchase a new or off-the-plan property. In addition, there will be concessions on vacant land – no stamp duty for land valued at or below $350,000 and various stamp duty discounts for land valued up to $450,000.
5.    To qualify for the grant you must live in the property for six continuous months within 12 months of the settlement date. You must be 18, an Australian citizen or Permanent Resident and have at least 95% ownership on title of the property. (0.5% can be a non first home owner except in a spousal situation).

The micro outlook for Spring:
Having discussed some developments within the New South Wales housing market, it seems only fitting to share some insights as to where my local market looks to be heading in the coming months.
Over the last few weeks we have seen an increase in enquiry with buyers competing to buy homes like we haven't seen for at least a few years. A perfect example of this is 3 Darling Street, St Ives, which was scheduled to go to auction in September 2012 after a five-week marketing campaign. After the first open inspection we had to reduce the campaign to one week as the vendors had to go overseas unexpectedly.  
The on-site auction saw 15 parties register to bid, a few of which had only inspected the property for the first time that particular day. The outcome was a lively and enthusiastic auction which resulted in a sale under the hammer of $1,081,000 – $111,000 over reserve.
The success of Darling Street auction is good start to the spring selling season and provides a positive signal for the months ahead. It will be interesting to see how sales results pan out over the coming weeks. I personally feel that the market has stabilised and I am thoroughly looking forward to the usual flourish of spring activity.
---
About Craig Marshall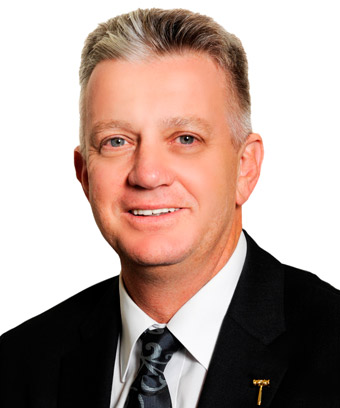 Craig Marshall is a leading principal, agent and auctioneer within CENTURY 21 Australasian network. Since 1983, Craig has serviced Sydney's Upper North Shore and now owns six real estate agencies in Gordon, Lindfield, Roseville, St Ives, Pymble and Turramurra. Craig has won over 200 real estate awards throughout his career, including induction into CENTURY 21's prestigious s Hall of Fame as well as the Paul Harris Fellow in 2006 – the highest award among Rotarians.
Top Suburbs
Highest annual price growth - click a suburb below to view full profile data:
latest news