Springtime sees more buyers walk through the doors at open for inspections and raise their hands at auctions.  Meanwhile, sellers are hoping that the increase in buyers will mean maximised interest in their properties.

Blogger: Andrew James, Hockingstuart Armadale

So what does this mean for those looking to buy for investment purposes?  
You have a lot more choice and therefore opportunity to buy the perfect property. However, don't let your increased options distract you from the end goal – what's going to make me the most money?
There are a few things to consider. First, confirm your investment strategy – are you buying for capital growth or rental return? Then you'll need to factor in location, let go of buying at the "perfect" time and of course, consider the property's features. Sound daunting? Here are my three tips to help you navigate your way through the purchasing trenches.  
Location, location, location
If your strategy is to rent out your property, an inner city location (anywhere within a 10-15 kilometre radius of the city) is a key drawcard for tenants. For single professionals who want to live near work, the inner city suburbs will be their go to. Facilities in the area are also key drivers for tenants, so choose properties that are within walking distance to public transport, shops and parks. Overseas university students are another market to tap into so if you are happy to rent out to students, make sure your property is accessible to universities.
If investing for capital growth is your motivation, avoid the 'hot spots'. These areas are already well-known, which means prices are likely to now be on the high side – buying there might mean you actually end up paying an inflated price for the property. Instead, look at areas that surround these hot spots, which are often cheaper but are on the verge of 'hot', to get that edge over buyers. An inner city location is not everything for those looking to secure capital growth. Other factors come into play such as infrastructure. For example, is there easy access to public transport? If the area is growing rapidly, check if there are plans to expand or build new roads or railways to manage this growth. And finally, consider amenities nearby such as schools and child care facilities. These in particular are big attractions for families looking to live within the school belt and will ensure strong capital growth.
Timing isn't everything
A common mistake many investors make is to wait for the market to bottom out. By the time this happens, you'll be behind the eight ball. It's impossible to time the market unless you're a psychic or own a crystal ball.
You might have heard of the term 'multiple markets'. It's impossible to judge the state of Australian real estate based on blanket-wide statistics. That's because there's actually multiple markets within the wider property market. Where one suburb is seeing rapid growth, another may be depreciating in value. Furthermore, great investment opportunities can still appear in suburbs that are reported as underperforming. Remember, no one property – or suburb – is the same. Rather than getting hung up on timing, focus instead on doing your research: study the historical values of the area, investigate recent sales and look at rental yields and vacancy rates to help determine its potential for growth.
Lastly, don't forget the property itself
It seems obvious, but you'd be surprised at how often the property itself ends up being the forgotten factor. Remember, you're investing in real estate, and people buy properties (not property hot spots). So, there are a few things to consider to ensure your investment property increases in value. Firstly, design and layout matters. Put yourself in your future tenant or buyers' shoes; would you want to live here? The floor plan is the first thing savvy investors look at; for example, is there a separate toilet and bathroom? Are the bedrooms located close to the kitchen or the front door?  Size is another one to look out for, especially the area of living spaces and bedrooms. A closet-sized room could see potential buyers or tenants walk out of the house straight away. If you're looking at apartments, access to natural light becomes even more important.
So with all this in mind, where to next?
If you're considering investing in a property, do your due diligence. As well as researching market values, recent sales and rental yields, speak to experts that can help you with the process. That includes your accountant, a mortgage lender, property investment advisor – the list goes on. Consider location, don't get caught up on timing, take a long, close look at the property itself, and you'll be able to easily identify the properties that should go straight to the top of your investment shopping list.
---
About Andrew James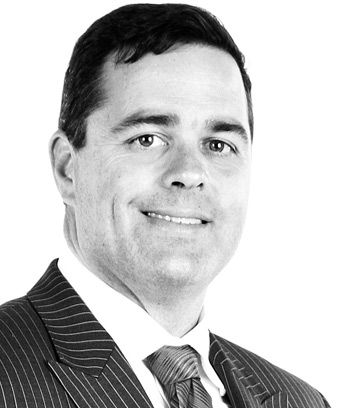 Andrew James has more than 20 years real estate experience under his belt. Having been one of the top sales agents at Victoria's largest real estate network, hockingstuart, Andrew became a director of the group's Armadale office. As director of hockingstuart Armadale, Andrew works in and around inner city Melbourne, specifically the suburbs of Armadale, Prahran, Kooyong, Malvern and Windsor.
Top Suburbs
Highest annual price growth - click a suburb below to view full profile data:
latest news