It's Asbestos Awareness Week folks and here's a great website called www.asbestosawareness.com.au that gives you what you need to know before you leap into any renovation or home improvement project.

Blogger: Paul Eslick, Justin Eslick & Geoff Doidge, The Reno Kings

Here's what the site says you need to know:
•    You can't tell whether building materials contain asbestos just by looking at them!  
•    If you are in doubt, it is best to assume that you are dealing with asbestos and take every precaution
•    The safest way to manage the removal of asbestos is to hire a licenced asbestos removal contractor
•    Where asbestos fibres are loose and not bonded into building materials, you must use a professional licenced asbestos removal service
•    There are government regulations and your local council may also have policies regarding the removal of asbestos
Since asbestos can be in any home that was built or renovated before 1987, pretty much everyone has to be aware that they could be dealing with asbestos materials if they renovate or even just maintain their homes.
According to the asbestos awareness website, 1 in 3 Australian homes contain asbestos building materials.
Whether a home is constructed of weatherboard, brick, fibro or has exterior cladding, asbestos can be found in and around homes built or renovated before the mid 80s.
Asbestos can be found in kitchens, bathrooms, laundries and under floor coverings such as carpets, linoleum and vinyl tiles, behind wall and floor tiles, in cement floors, internal and external walls, garages, ceilings, eaves, around hot water pipes, fences, extensions to homes, outdoor toilets and backyard sheds – it could be anywhere.
It is good to know, though:
•    The cost of asbestos removal by a licenced professional is comparable in price to most licenced tradesmen including electricians, plumbers and tilers.
•    The cost of disposal at a lawful landfill site is usually included when using a licenced professional removalist.
Importantly, if you find you do have asbestos in your home : Don't cut it! Don't drill it! Don't drop it! Don't sand it! Don't saw it! Don't scrape it! Don't scrub it! Don't dismantle it! Don't tip it! Don't waterblast it! Don't demolish it! And whatever you do... Don't dump it!"
We love cosmetic renovations and adding oodles of value to properties by carefully chosen improvements.  So we've always taken precautions against disturbing asbestos and taught the same sensible approach in our workshops.  If you are or anyone you know is undertaking renovations that may involve disturbing building materials that could contain asbestos, be sure www.asbestosawareness.com.au is your first port of call when you start your planning.
Keep Safe, Renovators.
---
About The Reno Kings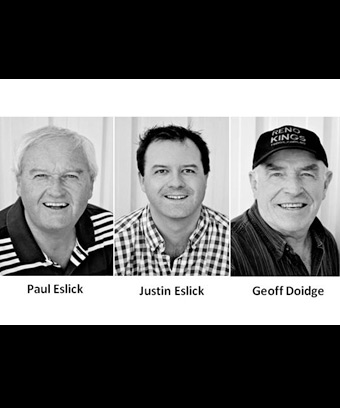 The Reno Kings have been successful in property for over 35 years – and it hasn't been by taking risks!  And for 12 years now they've been showing people from all over Australia how to buy exceptional property deals, cleverly add tremendous value to residential properties through cosmetic renovation and development and to safely and successfully create wealth by building a property portfolio. 
Justin has been teaching alongside Geoff and Paul for the past 5 years and his town planning and professional buying skills are so very powerful that they won't touch a property without Justin first giving it the 'go-ahead'.  Others have come and gone, but the Reno Kings have always been there, powering along, using their safe and secure formulas to build up $40million worth of property. 
Thriving – not just surviving – through 35 odd years of property cycles proves that what they're doing is right!   And that's why they get so many questions from property investors and why the media always go to them for help on property and renovation stories. The Reno Kings are the trusted name in property education.
Top Suburbs
Highest annual price growth - click a suburb below to view full profile data:
latest news