Different investment goals yield different results, so be clear on your goal if you want to see success.

Blogger: Toby Parker, Hockingstuart


The days of owning one property are long gone, and an increasing number of Australians are trying their hand at property investment as a way to secure their financial future. But what should you be looking for, or perhaps more importantly, what should you be looking out for before investing your hard-earned cash?
Rental return versus capital growth
It's a common misconception that rental return and capital growth always work hand-in-hand. While it's easy to get distracted by the potential monthly income a property can generate, investors also need to factor in the likely return on their investment should they decide to sell. There are distinct differences between the two and both should be considered before investing. Student accommodation and inner-city studio apartments may provide excellent rental returns, but can be much harder to sell down the track. This severely limits the potential for strong capital growth and as such aren't always a smart investment if that's your driver.
The important thing is to decide what you're looking to gain from your investment. If it's long-term rental income, consider options like student accommodation and apartments located close to amenities and the CBD. But if it's strong capital growth, look at well-located older style houses on large blocks of land.
Size does matter
The key to investing for capital growth is the block of land your property is on. Corner blocks and land with older 50s and 60s style homes on them tend to be larger. These homes also have the potential for subdivision, a desirable factor which always increases the value of a property and therefore its capital growth. Choose a location with amenities like schools, public transport and shops as this also boosts the sale price. Older style houses also tend to be more spacious making them suitable for a range of prospective renters, including families.
Avoid new apartments and townhouse developments which tend to be smaller inside. These investments can provide a good rental return, but the property won't increase in value significantly. There is also the risk that these new developments will eventually create an oversupply in the suburb that will impact growth in property value and minimise any potential gains you could have made.
Always do your own research
It's easy to fall into the trap of following property speculation and media reports. But you can never underestimate the power of doing your own homework. Keeping your investment goal front of mind should help you avoid being swayed by speculation about so-called 'hot spots.' Hot spots are up-and-coming suburbs said to have great potential. As an investor you first need to find out whether this potential relates to capital growth or rental returns and then whether it aligns with your investment goal. Don't be fooled by over-zealous reporting because it's simply one person's opinion. The same goes for reports about suburbs where it's cheaper to buy than rent. These might seem like a bargain at the time, but could have detrimental effects on your capital growth even if the promise of rental returns is strong.
Check your finance
Finance is one of the most integral parts of your decision/ability to invest in property. Most of us rely on some type of finance, so you will need to do your research to make sure you pick the best option for your lifestyle. Line of credit loans and interest-only loans may help you invest and grow your portfolio more quickly, but could severely cripple your financial status if you're not disciplined in paying them off. So assess where you're at right now, and account for as many variables as you can before signing on the dotted line.
Where to from here?
If you're considering investing in property do your homework. Make sure you are in a position to access sustainable finance and get to know the area you're looking to invest in. Speak to local experts and research any planned developments that could either impact or improve your capital growth or rental returns. And most importantly, decide what it is you want from an investment property, because different goals yield different results.
---
About Toby Parker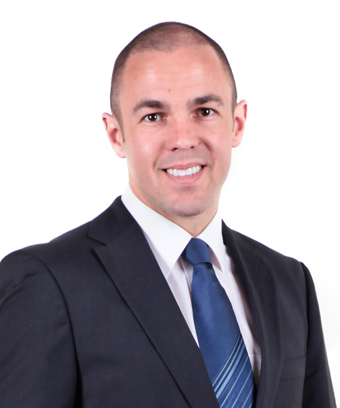 Balwyn and Hawthorn director, Toby Parker, is one of hockingstuart's top performing agents and youngest directors.
Toby commenced his career in real estate almost 12 years ago and took over as director of hockingstuart Balwyn and Hawthorn at 25 years old - making him one of real estate's youngest success stories.
Top Suburbs
Highest annual price growth - click a suburb below to view full profile data: