If you're anything like me, at some point, you've had difficulty deciding whether or not to raise the rent and how to do it.

Blogger: Benjamin Levi, RentingSmart

You've read the papers and property magazines; you've heard that rents are increasing at astronomical rates and you're left wondering "am I the only person not increasing my rent?"  
The answer is no. There are thousands of Australian landlords who avoid raising their rents.  Scared of creating a vacancy and simply too worried about the unknown, you ask yourself, "What will my tenant's reaction be?" or "Will I quickly find new tenants?".
If the above sounds like you, I know how you feel.  I was one of those landlords.  I'd procrastinate about raising rents, as just the thought sent shivers down my spine.  
If you're only increasing the rent with each new tenant (possibly every 3-4 years), you are costing yourself a lot of money - possibly many thousands of dollars per year.  If you have two, three of more rentals, this grows to a hugely significant amount of money over a relatively short period of time.
Three years ago, I made the strategic decision to change and take control of my own investments. I raised the rents to market value (and kept them at market value).  
Great tenants – those who pay the rent on time and take care of your property – are without a doubt a valuable asset. It may certainly be worth minimising rent increases to keep them around, but not increasing the rent at all is, in my opinion, a poor decision.
How do you increase your rent?
Raising your rent successfully (i.e. not losing your good tenants) is not rocket science. But, it does require you to do a few things right. Successfully increasing the rent does not start with a notice sent to your tenants.
Your tenants are your customers. And as with any professional relationship, if you're going to increase your prices, you must be maintaining a level of customer satisfaction... or expect them to leave. Here's how:
•    maintain your property well,
•    be attentive to any issues raised by your tenants,
•    I like to send my tenants a $5 scratchie on their birthday - it goes a long way!
•    explain to your tenants why you're raising the rent, even if it's just to maintain the true market value.
•    increase the rent by smaller amounts more often1, rather than irregular larger increases. This avoids burdening them with sudden budget shock.
I provide my tenants with more notice than legally required2. I like to show that I understand their pressures, and I've taken these into account.
This extra time pays dividends in the case where your tenants believe the increase is too significant:
•    you've provided enough time to discuss the increase, and possibly negotiate a smaller increase if you believe there is great value in keeping these specific tenants
•    you've given your tenants plenty of time and opportunities to weigh up finding a new home and the costs involved with moving - they often realise it is both cheaper and easier to accept your increase
•    and if your tenants do choose to vacate the residence, you've given yourself extra time to find new tenants; reducing the vacancy period.
What laws must I comply with?
1In most states of Australia a landlord cannot increase the rent more than once in any 6-month period. Check with your local government body, or the Landlord Specialists website for up-to-date information on your state. We usually advise landlords to include a 12-monthly rent review clause in any extended (over 12-months) fixed-term leases.   
2A minimum of 60-days notice must be provided to tenants in all Australian states and territories (other than the NT where it is only 30-days). This notice must specify,
•    the increased rent
•    the day day from which the increased rent applies
•    if posted, must allow an extra 4 working days for delivery
Stop procrastinating, raise your rents!
As an effective landlord, your goal is to keep the rent in line with the market, not above or below.  Striking the right balance will help you keep your best tenants on board and keep your investments earning a healthy cash flow.
My secret to success is having the confidence and knowledge that if good tenants are going to leave; with a well maintained property, at market price, and with the right tenant application procedures in place, I can replace them with other great tenants.  
Over the last three years, with small increases of between 4-5% per annum, my few investment properties have accrued an extra $21,562 of rental income. My tenants are happy, and quite comfortable with the knowledge and expectation of a modest increase each year as opposed to a sudden and irregular jump.
Have the confidence and knowledge, that with a well maintained investment property, you too can raise your rents to market value, and increase your cashflow and value.
---
About Benjamin Levi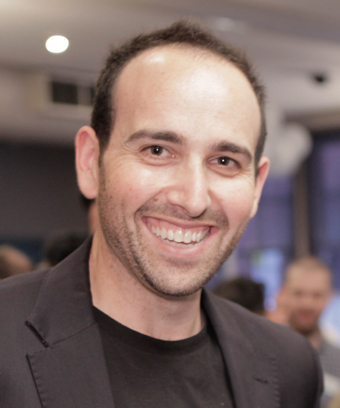 Benjamin Levi is a licensed real estate agent, landlord and founder of RentingSmart.com - an online property management software solution for Australia's small-to-medium sized landlords. 
Benjamin, together with co-founder Joseph, created RentingSmart to provide property owners with expert 'landlording' advice, and a suite of online professional tools once exclusive to real estate agents.
They believe that every private landlord should have access to the very best tools to help get paid faster, reduce vacancies and simplify tax-time. If you are a self-managing landlord in need of some advice, feel free to contact Benjamin on 1800 RENTING.
Top Suburbs
Highest annual price growth - click a suburb below to view full profile data:
latest news