Inexperienced property buyers tend to gloss over the purchase conditions when they're convinced they've found a great property at a great price, giving the seller the upper hand.

Blogger: Trevor Dunkley, Property Wizards

Taking the time to add a few conditions of your own to the contract can lead to an even better investment outcome.
Building and pest inspections are fairly standard (and crucial) conditions, but why not consider a few more that can put more money in your pocket?
For example:
•    If you were planning to develop, renovate or subdivide the property, it would be wise to include a clause allowing you and your advisors reasonable planning access once the contract is unconditional. This would ensure work could begin immediately or soon after settlement, saving you time as well as interest costs.
•    Request that your property manager be granted access to the property as soon as finance is approved so that you can speed up the process of readying it or advertising for a tenant. As the contract is generally unconditional by then, the seller isn't at risk of the deal falling through, but it can mean the difference between securing a tenant quickly and losing money through a lengthy vacancy.
•    For strata properties, ask for budget details and the minutes of the last annual general meeting as they can reveal any major disputes or concerns that may affect you as an owner. It may give you early warning of plans to introduce a special levy for upcoming major repairs.
•    Include a clause requiring the seller to endorse the Seller's Disclosure Statement, which the agent can then pass on to you.  This is a comprehensive list of warranties and disclosures that the seller makes, ensuring you as a buyer can take action if any of these disclosures are incorrect or misleading.
Before snapping up the property, ensure you also check:
•    Potential changes to roads, such as road widening, which may encroach on your property.
•    Potential zoning changes, which may be negative or positive.
•    That any improvements were council approved to avoid having to demolish your garage or patio.
•    Whether deep sewerage is connected or the property is on septic tank, as there may be connection costs or costs involved in decommissioning the tank.
•    Any easements or encumbrances, which could have costly consequences, such as a restrictive covenant preventing you from blocking a neighbour's view.
Careful wording of these conditions on the contract of sale will allow you time to properly investigate the potential issues with the property. This unrushed, unemotional homework phase can be the difference between picking a winning investment and being stuck with a property that was not as good a deal as first appeared.
As an added bonus, any problems identified in the process can provide the buyer with a get-out-of-jail card to abandon the purchase, or put the buyer in the driver's seat to negotiate a better price or have the seller rectify any problems at their cost prior to settlement.
---
 About Trevor Dunkley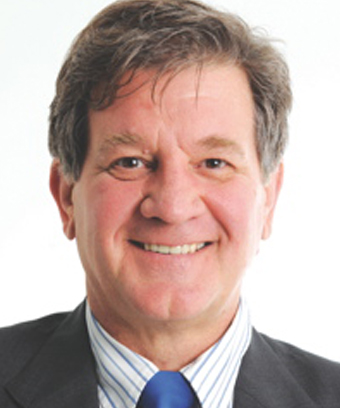 Trevor Dunkley is an award-winning independent buyer's agent with a wealth of successful property experience over more than 20 years, encompassing property investment, property sales, commercial and industrial leasing and residential property management, including corporate rental.
This experience, combined with his thorough knowledge and understanding of quality property investments in the Perth market, enables Trevor to find and negotiate exceptional property deals.
Trevor focuses on helping people develop strategies to achieve their goals and making them happen, ensuring a successful and enjoyable purchase process.
Most of all, he loves to help people build their portfolio smarter and faster through development, subdivision and renovation.
Dedicated to tipping the scales in the buyer's favour, Trevor's goal is to find the best property for the strategy and ensure the lowest purchase price for his clients every time.
"There's a real skill to negotiating the lowest purchase price."
Trevor Dunkley, Director - Property Wizards Independent Buyers Agency www.propertywizards.com.au
Top Suburbs
Highest annual price growth - click a suburb below to view full profile data:
latest news