Apartment living can be fabulous, but with over 70,000 residential strata developments in NSW alone, there are several things to consider before committing to purchase; the most obvious being budget, location and lifestyle.

Blogger: Carlie Ziri, Lifestyle Property Agency

It is also important that the size of the building be taken into account. For example, if you want modern facilities including a gymnasium, pool, and concierge service; you may want to consider a larger development – more people contribute to maintenance and management costs, making outgoings more reasonable in the long-term.
And then there is the endless stream of other questions you need answered before proceeding with the investment. Is the building pet friendly? What is the split between owner occupiers versus tenants? Are the outgoings (levies) sustainable over the long term? Is the development well managed by a reputable company and are there any pending issues? Are the common walls well insulated? Will your views ever be built out? What is the capital growth potential, rental return and demand? What are the bi-laws of the building that you need to adhere to?
The good news is that you don't have to figure it all out on your own. There is plenty of assistance and support at hand for apartment owners and investors which can provide answers while saving you time and money.
Firstly, you should have a good conveyancer who can give you the right advice about the contract, by-laws and all other terms relating to the purchase.
Unlike buying a house, the reality of communal living is that you are investing in an entire building development and essentially buying the air space, fixtures and fittings that are within the apartment. Common walls and common areas are the responsibility of the Owners Corporation or Executive Committees of each development, making it imperative that you thoroughly research the building and its history before purchasing.
The easiest way to investigate this is to find a good strata search company who can arrange a comprehensive strata report on the particular building you are looking at. This will cover all the necessary information on the development including whether the sinking fund has a sufficient amount and the minutes from previous strata meetings. The report will also shed light on any short or long-term structural issues that could cost you in the future.
Another great source of assistance is The Owners Corporation Network (OCN), a not-for-profit organisation established in 2002 by representatives from 13 of Sydney's largest buildings at the time.
Karen Stiles, OCN's Executive Officer, says that by working closely with the government and industry bodies, and hosting various forums, meetings and seminars, the OCN's ultimate goal to improve strata living.
According to Ms Stiles, over half the new dwellings to be built in our metropolitan areas over the next decade will be strata titled. She says that it is essential that Australians transition as painlessly as possible from the idea of being the king of their quarter acre block to living in a well-managed 'vertical village'.
Ms Stiles added that the OCN is a support network that thrives because very few people have the knowledge or skill required to effectively manage their assets particularly when dealing with developers, builders and contractors in an increasingly complex area.
---
About Carlie Ziri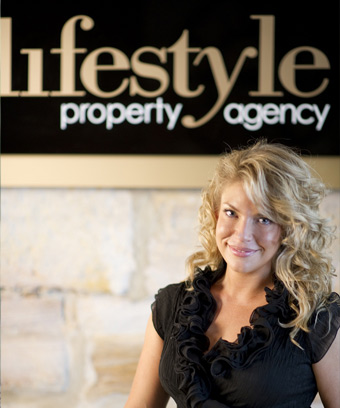 Carlie started her property career in the inner city market in 1994, which has given her almost 20 years' of experience in this unique property market.
Carlie has been able to conquer her market in both leasing and sales, which has resulted in her selling over $400 Million worth of properties and achieving rentals of up to $5000pw for her clients.
With her extensive experience, impassioned drive and dedication, along with her wealth of long-standing contacts, Lifestyle is set to swiftly become one of Sydney leading property agencies.
Lifestyle's specialised team of property experts is one of the most experienced in selling and managing lifestyle properties.
Boasting over 50 years combined experience in inner Sydney property management, the Lifestyle team has previously sold over $1 billion worth of city dwellings ranging from $400,000 to $10 million, and managed leased properties valued up to $5,000 per week.

Top Suburbs
Highest annual price growth - click a suburb below to view full profile data:
latest news