After you've decided on the type of property that suits your purpose [owner occupied or investment] and fits your budget you need to choose two or three suburbs that you prefer. But when making the final decision on the suburb you will actually invest in, it is vitally important that you become an expert on that suburb.

Blogger: Kevin Lee, founder, Smart Property Adviser

The only true way you can become a suburb expert is if you spend time in the areas you're considering.
While you are in the area ensure you take the time to:
1.    Attend plenty of open homes
This on the ground research will help you develop an extensive knowledge of recent sales and a sense of value. And, after a few weeks of inspections, you should be able to make an educated assessment of what a property in that location is really worth. It may sound like hard, time consuming work - and it is. However, the results can be well & truly worth the effort!
By the time you've inspected & rejected literally dozens of potential properties you'll know what features are fairly standard in the properties in your price range, and how much the 'extras' - such as a garage, extra bedroom or view - are likely to add to the price. You'll also know how much demand there is and what the most recent prices are. In short, you'll know a good buy when you see it and have an unfair advantage over the competition.
However - a word of caution - there's a bit more to becoming a suburb expert than simply learning about property prices. You have to get a pretty good feel for the area and work out whether it's got a 'few underlying problems' that need to be taken into account. Also, check out the noise factor of any properties you're considering - no point buying an investment property advertised as 'close to rail' when in fact it's 30 meters away from the station and it receives 20 trains an hour! Agents and their advertising don't always tell the truth...
2.    Talk to some of the local residents
They're usually well-versed in the joys and challenges of living in the suburb, and have no reason to BS you! A simple conversation like this will allow you to find out more about the area from a resident's perspective.
3.    Talk to the local real estate agents
Find out who the best agents are and give them a call. Phone their property managers to find out about average rental values and vacancy rates.
Remember though, agents will often only tell you what they think you want to hear. Check out the local Council website - this can be extremely valuable when researching a suburb.
Don't stop at just their website though... if approached the right way Council's staff can also tell you about any new infrastructure being planned and any major 'issues' in the area. Often council staff can be one of your best assets in the research phase!
4.    Visit some of the local shops, restaurants and pubs - and make sure you talk to the owners
This simple activity will give you a very good understanding of how the local economy is travelling in your targeted suburb or town. Don't forget to check out the transport side of the equation. Do the residents have to get around by car or is there a public transport system? If public transport is available, jump on the bus or train and see if it's clean, safe and on time!
Make note of any late night businesses & their closing times - tenants are people and they have needs as well. You'll do well to cater to their needs before you take into account your own requirements.
Finally, it's a very good idea to phone the local police station and ask this question: "if I was considering buying a property in the suburb and street would there be any 'problems' that I should be aware of?"
Once you've immersed yourself in the suburb and have enough research to make a conscious decision as to whether or not you should invest in the suburb, you can consider yourself an expert in that particular suburb.
Remember, this process should be performed for every suburb you're interested in. Don't just trust what the local real estate agents say about the area, take responsibility for your property investment decisions and do your research or at least be involved with the research.
If you have a mentor or property investment adviser guiding you and advising you on certain areas, don't just trust what they recommend, question their recommendations and be involved with the research conducted.
After all, it's your financial future at stake.
About the Blogger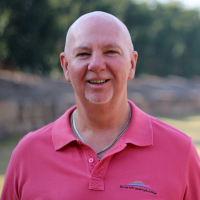 Kevin Lee of Smart Property Adviser is regarded by many as Australia's most trusted property investment adviser. Since 1999, Kevin's been the go-to-guy for people when they need honest finance and property investment advice and guidance.
Kevin hosts a regular Investors' Boardroom and investors from around the world fly in to Sydney to attend. More information is available at www.smartpropertyadviser.com.au
Top Suburbs
Highest annual price growth - click a suburb below to view full profile data:
latest news