As we approach the start of a new financial year,  a large number of Australian property investors will undertake a property depreciation report as a way to obtain legitimate tax deductions for their property investments.

Blogger: Paul Bennion, DEPPRO tax depreciation specialists
To protect their interests and ensure that they select a company that is fully compliant with ATO rulings, members of the public should select a company that is a member of The Australian Institute of Quantity Surveyors (AIQS).
 
AIQS is the professional standards body for quantity surveyors throughout Australia and enjoys a close working relationship with the ATO.
 
 Over recent years AIQS has worked with the ATO on the review and revision of the requirements for investment/rental property depreciation reporting.  
 
DEPPRO is an Associate Member of AIQS and uses systems that are fully compliant with ATO rulings.
 
 Property investors should understand that tax depreciation is  complicated like other areas of finance or tax and so it is essential that property investors get the right advice.
 
Unfortunately, there are many businesses in the industry that did not have the qualifications and experience to ensure property investors received quality information.
 
Over the past number of years, the ATO has spent a lot of time removing ambiguities from the legislation dealing with depreciation on residential properties.
 
As a part of this process, the ATO consulted with professional bodies such as AIQS and also ensured they were kept informed about of changes and requirements, for which they should be complemented.
 
AIQS has played a critical role in conveying the ATO's message to its quantity surveying members.
 
For depreciation professionals, having the appropriate training and qualifications and being a member of organisations such as the AIQS is critical in ensuring you can provide the best advice for your clients."
 
Without it, it is impossible to keep up-to-date with legislative requirements.  Companies whose representatives are not members of AIQS are also not bound by any Code of Professional Conduct.
 
Property investors should be weary of companies who are not members of AIQS and employ salesmen or women touting catch phrases and a more dubious approach to providing advice in relation to tax depreciation entitlements.
 
In many cases these companies probably do not even complete the depreciation schedules but out-source the work to others who do not even see the property and simply apply a one-size-fits-all approach to preparing it.
About the Blogger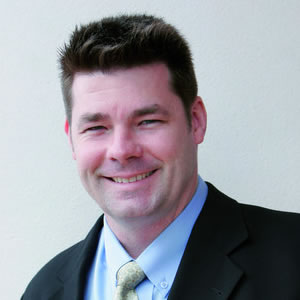 Paul Bennion is the managing director of DEPPRO tax depreciation specialists.
DEPPRO Pty Ltd is Australia's leading property depreciation company, specialising solely in the preparation of tax depreciation reports for residential, commercial, industrial and leisure investment properties.
Top Suburbs
Highest annual price growth - click a suburb below to view full profile data:
latest news