A great reason to invest in property: Secure Retirement! Like many others in the much maligned Baby Boomer demographic, I enjoy the occasional dream about my impending retirement - the 'freedom' and all the things I plan to do.

Blogger: Kevin Lee, founder, Smart Property Adviser

Some of us plan to take well deserved holidays, travel extensively overseas and generally see all the things we didn't have the time or money for when we were working because we were too busy making a home, having and raising you kids and generally getting to 'here'.
Others plan on being amazing grandparents ... while others plan on doing absolutely nothing. Why not, you're retired right?
That's the dream. Unfortunately the reality of retirement for most Boomers isn't that attractive.
After reading this article I want you to seriously consider how you will fund the retirement you want & deserve. The eldest Baby Boomers turn 67 this year and according to recent statistics from the Australian Bureau of Statistics (ABS) 134,700 more Aussies turned 65 during 2012 - an increase of 4.4% on the 2011 numbers.
Hello; are you listening?
This 'leaky tap' will become a ruptured water main over the next 8-10 years as 5.4 million more of us turn 65! Will it be the retirement they've always dreamed of? For most people the answer will be a resounding NO. Here's why: an ABS study in 2011 showed that 2.1 million Aussies aged 45+ had retired from the workforce, and their current main source of income was the Aged Pension!
Sadly, in 2013 a single person receives just $712 a fortnight as the maximum Age Pension. If you're still married after you reach this milestone in your life, what can you 'look forward' to? How about the whopping sum of $1073.40 a fortnight. That's definitely not something worth aspiring to! It's hard to believe that 2.1 million retirees are living off less than $400 a week!
It's also no surprise that many people expect to rely on their superannuation to get by in retirement. BUT in 2011 that same ABS study found that only 17% of people could actually count on their super as being the main current source of personal income. Looks like 83% of people are dreaming ... or still getting it together?
Over the next 8 years, it's estimated that another 5.4 million Australians will reach 65.
That's a scary number out of a total population of around 22.7 million - which by the way includes 8 million kids! Around 5.4 million of us workers will stop contributing to the income tax base and the 9% compulsory super and by default that compulsory super also won't find its way into our stock market. I'll suggest here that it will be a tough gig for our Gen X and Gen Y kids to 'step up' in the same numbers and with the same overall income to compensate for that BIG hole that the exiting Boomers are about to create. It'll also be interesting to see how this affects future housing & investment choices in Australia.
Strangely that earlier study also found that more than 653,000 people over 45 years of age never intend to retire. I wonder if that's because they don't know how they will fund their retirement? In the face of all this gloom and doom there is a smarter way of approaching retirement - look at it as 'future proofing your financial future'. Smarter property investments are possibly the only option; but many people avoid investing in property due to perceived associated risks. However, risks involved in property investment can be mitigated, through starting to acquire a financial education, changing to the right mindset and gaining knowledge about the various forms of property investment and how they can either work for - or against - you. A trusted and experienced mentor or property adviser will help you make the right choices in this regard.
Clearly the ABS statistics suggest that millions of Australians have been tricked into looking forward to retirement and that they're - by and large - unprepared for the harsh reality that they're about to confront: the reality that they can't afford to retire anytime in the foreseeable future. And that their 'future' will be primarily funded by the aged pension.
If you're in your 20's and 30's and wondering what this article & information has to do with you: think twice before you dismiss it. And if you've read this article and you're aged in your 40's or 50's - the good news is that you probably can still make a difference if you act now. People with a 'plan', who are willing to further their financial education and make safe and well-thought investments, can still look forward to those retirement dreams.
About the Blogger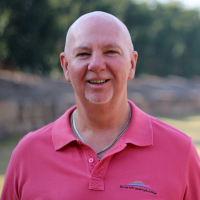 Kevin Lee of Smart Property Adviser is regarded by many as Australia's most trusted property investment adviser. Since 1999, Kevin's been the go-to-guy for people when they need honest finance and property investment advice and guidance.
Kevin hosts a regular Investors' Boardroom and investors from around the world fly in to Sydney to attend. More information is available at www.smartpropertyadviser.com.au
Top Suburbs
Highest annual price growth - click a suburb below to view full profile data:
latest news