Owning a house in France has been the lifelong dream of many Australians for decades.  The picturesque image of a villa in the French countryside or of a pied-à-terre in old Paris continues to capture people's imaginations.

Blogger: Frédéric Venière, TressCox Lawyers

However, given France's recent prominence in international news headlines of late, Australians could be forgiven for putting their dreams on hold. 
For example, recent extreme cold weather, along with prominent French citizens Bernard Arnault and Gérard Depardieu renouncing their citizenship in protest against taxation policies have been a blow to France's reputation as a holiday home hotspot.   
Furthermore, the Eurozone crisis continues to worsen each day, with recent political instability in Italy potentially threatening the existence of the Euro.  Add to all this the public perception of France's socialist government, and Australians might consider avoiding Europe altogether.
The key question for Australian investors is now the right time to buy a holiday home in France? The good news for investors is that the answer is, most likely, "yes".
Why now is the time to buy
France has an expression, "buy when canons can be heard" (when the market is low) "and sell with the sound of the violins" (when the market is high). 
While we all hope war drums won't beat in France for many years, Standard & Poor's forecast the prices of French properties are declining, and may do so for some time. 
It's taken a while, but after several years of stubborn increases, property prices finally stabilised in 2012.  Despite the economy continuing to worsen, prices failed to fall thanks to vendors refusing to drop sale prices, which significantly slowed sales. 
However, these stubborn sellers may have to bite the bullet in 2013, as the economy fails to pick up and the housing market stagnates.
Furthermore, the new government's removal of favourable tax arrangements for property will likely see a sharp increase in properties for sale.
Broader economic factors may also have an effect with the decline of purchasing power in France, the withdrawal of the British from the French market, and anxiety about the Euro crisis all combining to reduce the number of purchasers. 
Additionally, French mortgage rates are continuing to fall.  Fixed rates, for example, reached historic lows in 2012 at 3.5 per cent over 20 years – something Australian homeowners could only dream of!  What's more, French banks are still competing to offer discounts making lending rates very attractive. 
The good news continues though, as French banks are very welcoming to foreigners, as long as the loan is secured through a mortgage in France.  Despite the fact it requires additional legal documentation with a French notaire it is definitely worthwhile.
Finally, the Aussie dollar shows no signs of falling against the Euro and, for those worried about the tax changes announced by President Holland, as long as you are not French tax resident, it is highly unlikely any changes will impact you.  Even the largely publicised new thresholds and rates of the wealth tax (ISF), which apply on assets located in France, will not affect your dreams provided your investment is either below €1,3 million or subject to a mortgage that keeps the book value of the property below the threshold.
For Australians hoping to make their dream of owning a French property a reality, the gloomy economic climate has a silver lining.
---
About Frédéric Venière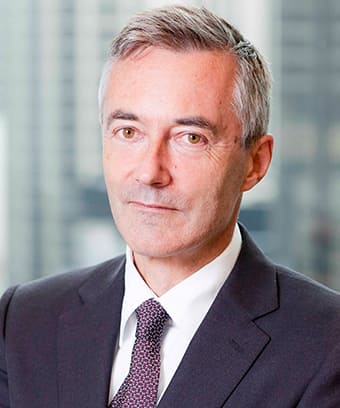 Frédéric is a French Avocat (solicitor and barrister under French jurisdiction) who provides French-Australian legal solutions to Australian companies when they operate in French speaking countries (e.g. New Caledonia, French Polynesia and some African countries, as well as France), and to French companies operating in Australia.
His experience in advising companies includes foreign investors on a full range of business and corporate law including creation of corporations, joint ventures, trade agreements, reorganisations, drafting and negotiating contracts, M&A transactions and tax law.
Top Suburbs
Highest annual price growth - click a suburb below to view full profile data:
latest news