Once upon a time, Granny Flats were viewed as 'an illegal garage conversion' where you could provide cheap accommodation for $100/week.

Blogger: Wally Gebrael, Design & Approvals manager, Granny Flat Solutions
Those days are gone, and with the introduction of the Affordable Rental Housing Policy in 2009 by the NSW State Government, Granny Flats are now legal and are fetching over $350/week.
The best part of all of this is that approval is so easy to get, and in most cases, doesn't even need Council Approval!
Granny Flats do not have to be 'just for grannys'. Our experience has shown a wide variety of uses for Granny Flats, such as:
________________________________________
PROPERTY INVESTORS and LANDLORDS
wanting to increase their rental returns from investment properties. This is possibly the most cost effective and high return investment opportunity for landlords who own an investment property to generate more income AND increase the value of their property.
________________________________________
HOME OWNERS
wanting to generate additional income to either pay off your existing home loan quicker or just to earn some extra spending money. With rental returns so high during this Housing Affordability crisis, a Granny Flat is a great way to generate extra revenue on such a small outlay. Or if you want to downsize you can move into the new Granny Flat while renting out the main house.
________________________________________
ELDERLY ACCOMODATION
With people now living longer than ever before, a Granny Flat is a great solution for those want to keep their elderly parents or grandparents close to keep an eye on them, while maintaining their independence and privacy.
________________________________________
SINGLE PARENTS AND YOUNG COUPLES
Who haven't saved enough money for a deposit for their own property due to the cost of houses rising year on year. With deposits becoming harder to save for, here is an opportunity to get into your first brand new home, in the form of a Granny Flat in mum and dad's backyard, while still being totally independent. The good news is that you only need about $10,000 - $15,000 deposit compared to around $100,000 for a deposit on a used home.
________________________________________
EXTENDED FAMILIES
With intergenerational living becoming a trend, a Granny Flat is a unique and cost effective way of providing additional housing for family members, without having to buy more land. By building a Granny Flat, you can add an extra 2-3 bedrooms, bathroom, kitchen, laundry and living area in most cases cheaper than the cost of an extension, while keeping your family together.
________________________________________
HOME OFFICES
Why buy or rent a commercial office, when you can build a home office in your backyard for MUCH less, and work from home in your own office. In today's modern technological world, working from home is becoming more popular and a great way to improve your work / life balance... PLUS you won't have any rent costs, travel expenses, tolls, car expenses or that annoying traffic to contend with.
________________________________________
HOBBY & MULTI-FUNCTION ROOMS
A Granny Flat is a great solution for parents needing a sanctuary to get away from the noise of the main house or possibly to move the noise (and noisemakers) out by giving them their own retreat. Why not build that pool room, teenager retreat, rumpus room, music studio, a games or chill-out room you have always wanted to get that peace and quiet you like while most importantly knowing where kids are and that they are safe in your backyard. Or if you need the space to get away why not build your own hobby room where you can get away and relax and do what you enjoy most, whether it is sewing, painting, reading, arts & crafts, model making or whatever your hobby may be.
A hobby or retreat room is an inexpensive way to give you all the room you need at a fraction of the cost of extending your home while adding value to your overall property.
---
Wally Gebrael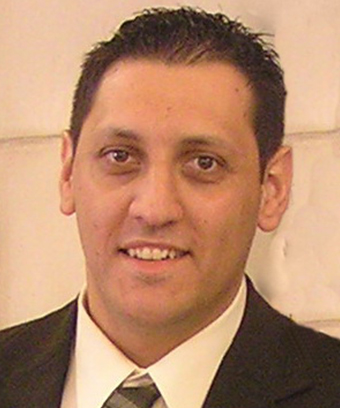 Wally is a respected designer who is passionate about all things relating to residential design and building. Living in a granny flat should not compromise your quality of life, and so we approach EVERY building with the same philosophy:
'Not every backyard is the same, and so we design each building from scratch, to be unique and sustainable, to suit the client's needs and the environment in which it is built'
Granny Flat Solutions are the Granny Flat specialist and we take care of the whole project for you, from your first obligation free onsite discussion, right through the design, approval and construction stages of your Granny Flat. With over 100 years combined experience we only build quality and affordable Granny Flats that meet all Australian standards and will stand the test of time.
Top Suburbs
Highest annual price growth - click a suburb below to view full profile data:
latest news