During the last six months of 2012 the value of building approvals for home renovations in Western Australia totaled $324.4 million. As a result, WA property owners are now committing over $12 million every week on home renovations based on the latest ABS figures.

Blogger: Rory O'Rourke, O'Rourke Realty Investments

In the greater Perth area, spending on home renovations during the last six months of 2012 alone topped over $250 million
                      
Areas In Perth Where Money Is Being Spent On Home Renovations:
 
Central Perth - $56.1 million
 
North East - $29.4 million
 
North West - $70.9 million
 
South East - $41.4 million
 
South West - $53.9 million
 
Source ABS – Home Renovations Expenditure  - July to December 2012
While carefully targeted renovations can add value to a home, property owners and investors need to exercise caution when considering a home renovation.
One of the biggest mistakes home owners make is to overcapitalise their home by spending too much money on home renovations.
Home owners should always remember that their home generally sell for around the median price of homes in their street regardless if they spending thousands of dollars on upgrading the home.
Major renovations to homes usually involve upgrading the kitchen and bathroom or adding a new family room or bedroom.
"These major renovations can prove very expensive with a renovated kitchen costing anything from $20,000 to $50,000 depending on the quality and size.
Generally, a home owner should only consider a major renovation if they are intending to live in a home for a long time.
It is a truism in real estate that land appreciates in value and buildings depreciate. Therefore, if you invest large amounts of money in a building which is disproportionate to the value of the land, then you risk losing money.
Overall, you should take a long term approach to a home renovation because it takes normally takes up to seven years on average for a homeowner to get the price of the home renovation back through the capital appreciation of the land upon which the home is built.
Even if you plan to stay in your home for a long time, changing personal circumstances could force you to sell the home earlier which means that you run the risk of losing thousands of dollars because the home will not sell for the true value of the home including the cost of the renovations.
If you are considering undertaking a renovation, then you have to ask yourself is it worth the financial risk. Instead of making an emotional decision because you have fallen in love with their home, try to make a rational decision by considering all of the options.
For example, if you want a new kitchen or bigger home, then you should consider upgrading to a new home in the local area.
Over the years, we have had a number of clients who have considered the option of renovating their home, only to make the wise decision to purchase a new home that really meets their needs in the local area.
Alternatively, we have encountered a number of people who have decided to remain in their property and undertaken expensive renovations to their home only to find that they have been forced to sell the home at below replacement cost because they have overcapitalised the property.
About the Blogger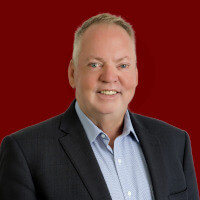 Rory O'Rourke is the principal and licensee of O'Rourke Realty Investments in Perth and has been in the property industry for over 40 years.
Rory is a former Vice President of the International Real Estate Federation (FIABCI) Australian Chapter and was inducted into the International Who's Who of Professionals for 2009/2010.
He has authored three bestselling books Born Free Taxed to Death, I sold 22 homes in one day and It's Time… the Republic of Australia.
These books can be accessed at http://www.orourke.com.au/books.html
Top Suburbs
Highest annual price growth - click a suburb below to view full profile data: