There are so many things investors can do to fix up their property to either attract buyers or renters over the next four days. Here are my top tips for your long weekend.

Blogger: Belinda Grundy, Property Styling Online
Firstly, stand back on the road and just take a look at your place. The feel of something brand new has a lasting impression. Ask yourself what ideas jump to mind as you're standing there looking at your property, and list them down. This should help give you a starting point for the weekend.
If it's an apartment, there are still things you can do to update it, so don't stop now.
On day one: Write yourself a 'things that annoy me' list of the house along with the fixes you noted down before. Write down all the little maintenance jobs you just haven't got around to yet. For example: to fix the squeaky door handle, or the broken toilet seat. Space these tasks over the four days.
Consider a garden spruce up
Not only is fixing the garden inexpensive, but a great project for the few days break. Consider bringing some family or friends along to help and get into updating the walkways, edging the lawn and garden beds and dealing with straggling plants.
Street appeal fix
Consider your lighting to enhance your exterior, and also look to putting up some street numbers if you don't have any. Those big silver numbers? Just $15 from Bunnings. Even consider replacing the letterbox if necessary. You can also scour eBay and the papers for outdoor furniture and long weekend specials.
Your lawns
Get them mowed and the garden manicured! Also consider a delivery of fresh mulch which will probably cost you a couple of hundred dollars. If you've given yourself longer, you could get some tree loppers in and make your own mulch more cheaply.
Fix up those patches of lawn area that have died and aren't going so well.
Do a clean
Inside and out, look to completely clean the property. Dust, get rid of those cobwebs and ensure there is the impression that the property has been well maintained.
If dirt is difficult to remove go for hire pressure washing, you can hire or buy one. Look to high pressure washing of the driveway and degreasing where required.
Painting
Painting the garage doors can make them look brand new. Similarly, consider painting the front door if you're not looking to replace it. A rich gloss paint will do wonder for your first impressions. I'd say $500 to $1,000 is a reasonable budget for a new front door, so a quick coat of paint can be a good money saver.
Another outdoor boost
If there is opportunity to create an additional outdoor space then do it! Consider lifting the turf and leveling and laying pavers to create the impression of an extra breakout room.
If you're appealing to a family or a group of renters, they definitely want that option of outdoor living. It's like a second living room.
Your front fence
Give your front fence a thorough clean. Get rid of dirt and grime and consider re-painting or staining. Generally stains would have to be redone more regularly than painting. It's often easier to blend paint with the house and it's a bit lower maintenance, so you might want to consider this.
Plants
Seasonal plants work well. For a quick tip – when it comes to family-focused properties, fruit trees or vegetable gardens can work wonders on potential buyers.
Overall, depending how much there is to do, an investor could spend $1,000 outside easily. If you're not selling and this is for a rental, remember that some things are more high-maintenance than others. If you don't maintain the gardens and you're not looking at it every six months thoroughly, the bills tend to stack up.
My favourite long weekend project: Select just one room and do the room makeover in four days. Pull everything out. Take a look at the carpet, give the room a thorough clean, paint the walls, ceilings and generally bring it back to the bones to see what can be done. Give it the makeover, take all the dirt out. That's a long weekend job that any investor can do.
Quick tips
Put effort into upgrading small details – consider sanding old wooden furniture to give it a brand new look, for instance
Choose earthy colours for the outside – try to go for a natural look. Your brown/white/greys, usually with a matte finish. Stick away from blue gloss!
Consider your door handles – if you have tired rusty handles, then head to Bunnings and get some replacements. These shouldn't cost too much and will give your property a much needed boost.
I'll leave you with one thing not to do over the long-weekend (unless you're well prepared and have plenty of helping hands): building a deck! It always adds value, but most investors who haven't done it before will find it too much pressure in just four days.
---
About Belinda Grundy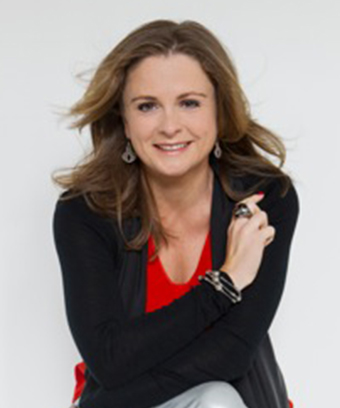 Belinda is the director of leading Sydney home styling business BG Property and Property Styling Online. The company helps property owners move and style their properties. They take the pain out of organising a property move and style properties for sale, aiming to save its clients the overwhelming stress of a move and get top dollar for their sale or rent out price of their property.
Top Suburbs
Highest annual price growth - click a suburb below to view full profile data:
latest news