In prepping your property – whether for sale, for rent, or for stay – it is very important to keep the outdoors as appealing as the indoors. Here are six tips to help you get the most from your property

Blogger: Belinda Grundy, Property Styling Online
1.    Street Appeal 
Street appeal is the general attractiveness of a house from the street.  The next time you come home, stop across the street or far enough down the driveway to get a good view of the house and its surroundings.  Make a list of the problem areas you discovered.   Get rid of yard clutter and put away the kids' outdoor toys.  It will help enhance the size of your front lawn.
2.    Front Entryway 
Make your front entrance warm, inviting, and presentable.
Inspect your front door. Apply fresh coat of paint, if necessary. Polish the doorknob or even change over the handle to a contemporary one.
Inspect around the door area. Perhaps an architrave update is in order or even creating a feature near the front door to make the area more inviting and classy.  There are some fabulous outdoor artworks that you can purchase and also contemporary pots and plants may do the trick. You may add a few seasonal potted plants for accent. Make sure that all outdoor lights are in good working condition.  
3.    Garden
All your plants should be well taken care of.
Are your flowerbeds mulched, weed free, and properly edged? Make your garden appear as low maintenance as possible for your potential buyers. Buyers are usually looking for low maintenance and well presented gardens.  There will be 'buyer thoughts' like - "can my tenants easily keep this up?" or, "I want to move in and know there isn't a project ahead of me", Plants like yukkas are contemporary and relatively low maintenance.  Use colours, they are needed to improve the appeal of your outdoor area.
We always suggest where possible to add an additional seating area in the garden.  It promotes the perceived 'space' and 'lifestyle' feeling in the home. It also acts as a second living space or break-away space that may be appealing for the type of target market as they may be joint tenants that need to get away from each other, there might be a teenager 'hang out' required – could be all sorts!
4.    Walkways
These areas should be clutter-free at all times. Remove kids' toys. If you see any grease on the driveway, consider washing with de-greasing. Make sure that that the pathway is stable.     
If there are any raised and cracked areas, they should be considered for fixing.  This may be unsafe or in fact put doubt in buyers minds about the stability/maintenance level in the home itself.  This driveway or pathway may be used in the future for elderly, or in fact young children play area.
Also consider putting up a contemporary screening for any bins that you may store around the facade.
How is your lighting? It should be well maintained and these areas should be well lit. This is great for all the 'drive-bys', for safety and it also makes your home look fabulous!
How is your letterbox and street numbering? This should be well-maintained, shiny and contemporary.  We replace a great deal of street numbering!  You can get them for around $15 per number and a letterbox will set you back a few hundred.
5.    Deck 
The backyard is as important as any other part of the house. If you have a deck, make sure it looks fresh and appealing. Choose comfortable and good-looking furniture. Get rid of anything that could be of distraction to potential buyers – clothesline, kids' toys, etc.
6.    Swimming pool deck
If you have a swimming pool, make sure that it is clean and well-maintained. Black gloss waterline pool tiles can be a very contemporary solution to a quite dated pool. And reasonably inexpensive in the scheme of things.  We would all love a glass fence of course, but to save yourself the $700 per metre you could paint a dated fence in something like a gloss black.
---
About Belinda Grundy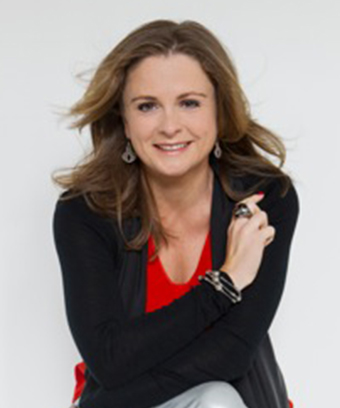 Belinda is the director of leading Sydney home styling business BG Property and Property Styling Online. The company helps property owners move and style their properties. They take the pain out of organising a property move and style properties for sale, aiming to save its clients the overwhelming stress of a move and get top dollar for their sale or rent out price of their property.
Top Suburbs
Highest annual price growth - click a suburb below to view full profile data: