As Australian house prices continue to edge ever higher, property developers are becoming more creative with their marketing mix.  All types of bonuses, incentives and rewards are being used to add value to products on offer, leveraging affordability for purchasers. 

 Blogger: Stephen Abolakian, HYECORP 

A counteractive tool to declining housing affordability and added costs, developers hope these incentive schemes will boost demand for their homes. From landscaping to cars and furnishings, to 12month property management to paid stamp duty and legal fees, just about everything has been tried.
While these offers are fantastic bonuses for buyers, more often than not, they fail to address the purchaser's unique needs.
As 2013 gathers pace, we're seeing a trend of developers moving away from this 'one size fits all' approach and instead offering more bespoke and personalised rewards that meet the needs of purchasers. This change is being reflected at a global scale with a Scottish development company taking on a You Tell Us approach, whereby prospective buyers take advantage of an individualised incentive service.
With consumers becoming ever more savvy and showing stronger preferences to engage with brands that respond to their specific needs, the property market is no different. Tailor–made incentive packages that address the personal situation and financial position of the consumer is the way of the future on all fronts, including property.
Over the years, I have seen a growing number of young couples and friend circles investing in the same development. So, when two sets of friends buy from our Sevana development, they each receive $7,500 cash back, designed to assist these youthful investors who are commonly at the cusp of their financial savings.  
In addition to private incentives, buyers should also look into the significant state-by-state government schemes in property.  For instance, under the First Home Owner Grant (New Homes) as introduced as of October 1 2012, First Home Owners in NSW are granted $15,000 until 31 December 2013 and $10,000 after 1 January 2014. First Home Owners can also be eligible for stamp duty savings of up to $20,000.
Also, if requirements are met, non first home owners can be entitled to $5,000 whether the new property is off-the-plan or newly constructed.  Take a look here to see which incentives apply to you.
With so many offers available to tempt buyers, investors and home buyers should keep their ears pricked and eyes peeled for bonus schemes that address their specific needs.
---
About Stephen Abolakian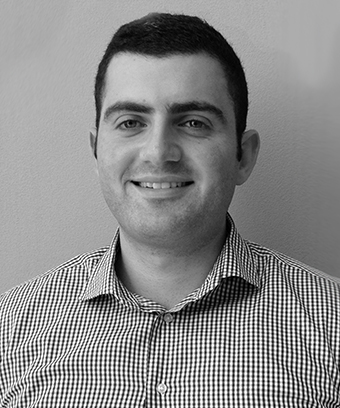 Stephen is the director of development and funds management for HYECORP Property Group.
Involved with the business from an early age, Stephen has devoted his studies and working life to growing the capabilities of HYECORP.
Stephen oversees acquisitions and development including development applications, finance and the groups sales and marketing division. Stephen leads all aspects of the funds management business - including new investors, investor relations and compliance.
He holds a Bachelor of Economics from the University of Sydney, as well as, a Diploma in Financial Markets.
For more information please visit http://www.hyecorp.com.au/.
Top Suburbs
Highest annual price growth - click a suburb below to view full profile data:
latest news