The northern coastal suburbs of Perth should prove a magnet for property investors during 2013. I'm going to share with you some of my top picks for the market.

Blogger: Rory O'Rourke, O'Rourke Realty Investments

View the top Perth suburbs for the 2015/2016 financial year and our full list of suburb profiles here. 
After being personally involved in the Perth real estate market for more than 40 years, the majority of my top 10 picks for the best performing investment suburbs during the 2013 are located north of the river.
Now is a terrific time to consider buying an investment property with property prices still stable and rental vacancy rates at historic low levels.
REIWA figures show that the rental vacancy rate in Perth is just 1.8% and the median weekly rents jumped by nearly 14% over the last year.
At the same time the number of properties listed for sale dropped by 30% over the past year during a time when sales jumped by 19%. With stock levels falling and sales increasing, it is only a question of time before property prices begin to rise.
There are a large number of mid-priced suburbs north of the river which are about to 'bust open' because properties in these areas are undervalued.
First time property investors should be targeting northern coastal suburbs where new building land is scare and homes are more than 25 years of over.
The fact is that land appreciates in value and the building themselves depreciate in value. Therefore, if you buy a home in a coastal location where there are few new building lots and the houses are more than 25 years old, then you have the very real certainty of enjoying high levels of capital growth.
Astute property investors should target mid-priced suburbs which have demonstrated strong levels of capital growth over the longer term.
A good example is the suburb of Beldon which has houses more than 25 years of age. There are very few new building lots in this coastal suburb and the average median price of a home has increased by 10.7% annually during the past decade. Properties in the suburb are popular with renters as it has a high level of social infrastructure such as schools, shop and public transport.
Large new land developments planned for around the Yanchep area will make these older, less expensive homes in coastal suburbs closer to the city more valuable during the coming years.
At the same time, many of these mid-priced coastal suburbs are now delivering rental returns in excess of 5% due to rising rents over the past two years.
If many of these northern coastal suburbs revert to the their long term capital growth rates, combined with rental returns, then astute first home investors could achieve annual returns of nearly 20% even though borrowing costs are at near record lows.
The top 10 list includes the suburbs of Scarborough, Victoria Park and South Perth where you can buy an older style apartment for near land value. After cosmetic improvements, or furnish same the rents in these older apartments can be substantially boosted.
Here are my top 10 suburbs for 2013:
Beldon
Heathridge
Craigie
Padbury
Warwick
Scarborough
Victoria Park
Thornlie
South Perth
Northbridge
View the top Perth suburbs for the 2015/2016 financial year. 
View the top Perth suburbs for 2014. 
About the Blogger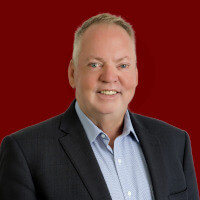 Rory O'Rourke is the principal and licensee of O'Rourke Realty Investments in Perth and has been in the property industry for over 40 years.
Rory is a former Vice President of the International Real Estate Federation (FIABCI) Australian Chapter and was inducted into the International Who's Who of Professionals for 2009/2010.
He has authored three bestselling books Born Free Taxed to Death, I sold 22 homes in one day and It's Time… the Republic of Australia.
These books can be accessed at http://www.orourke.com.au/books.html
Top Suburbs
Highest annual price growth - click a suburb below to view full profile data: