Property investors who want to take advantage of Western Australia's booming economy should focus on Perth rather than regional mining towns.

Blogger: Rory O'Rourke, O'Rourke Realty Investments

Property investors who invest in regional mining towns are playing 'Russian Roulette' with their life savings.
For example, many investors ploughed money into Derby and Broome over the last two years on the expectation that the $40 billion Browse gas project would go ahead. The decision by Woodside to shelve this massive project will not deliver the huge capital growth and returns that in these towns that many of these investors effectively gambled on.
The same scenario occurred in Geraldton when many investors bought into this regional port city property market in the belief the multi-billion dollar Oakajee Port and Rail project would proceed only to be disappointed when it was also shelved.
Again, the decision by BHP Billiton to shelve investment in a new outer Harbour in Port Hedland has had a negative impact on this regional property market.
While the resources sector in Western Australia remains very strong, investors who try to pick winners by investing in specific mining towns are taking a high risk strategy.
New mines are currently being opened and expanded throughout the State and this is drawing many investors into WA from throughout Australia who see quick riches through buying property in a mining town.
In contrast, it is a much safer strategy to purchase property in Perth as the capital city benefits from the overall mining boom throughout Western Australia.
Large numbers of fly in fly out workers are based in Perth while the city is also a major service provider for the resources sector.
Perth has also a range of diversified industry sectors which means that when the mining boom begins to subside, property investors will continue to achieve sound levels of capital growth moving forward.
At the same time rental returns will remain high because the demand for property in Perth remains very strong due to the fact that there are currently not enough houses to demand due to our surging population.
That is why the median price of a home in Perth has gradually increased to near boom levels at around $510,000 while weekly rents have also increased strongly over the past year.
Anyone considering investing in the Perth property market should take time to undertake careful research and obtain expert advice.
About the Blogger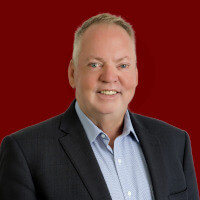 Rory O'Rourke is the principal and licensee of O'Rourke Realty Investments in Perth and has been in the property industry for over 40 years.
Rory is a former Vice President of the International Real Estate Federation (FIABCI) Australian Chapter and was inducted into the International Who's Who of Professionals for 2009/2010.
He has authored three bestselling books Born Free Taxed to Death, I sold 22 homes in one day and It's Time… the Republic of Australia.
These books can be accessed at http://www.orourke.com.au/books.html
Top Suburbs
Highest annual price growth - click a suburb below to view full profile data:
latest news