In my last blog we looked at which features you can add, so let's knuckle down a bit further and talk about the specific additions you can make to help your investment property along.

Blogger: James Freudigmann, Propell National Buyers Advocates
What are the things that add and reduce value?
So I guess you will want to know what features will add value and what will detract! This is not an easy question to answer - there is no definitive list. Markets all around Australia reflect varying affluence, demographics, infrastructure, employment and so on; so what may add value to one property in inner Sydney may not add value in regional Queensland. That said, there are some items worth considering which in general will increase demand, and therefore, improve marketability and sales.
•    A well landscaped front yard with a good fence will improve the marketability of a property - the photos will attract more people to attend open home inspections. First impressions and street appeal can make a significant difference in a prospective buyers mind.
•    Two of the biggest items that will add value to a property are a new kitchen and bathroom. Investors and owner occupiers repeatedly demand functionality and style in these rooms, and getting this right can help you sell your home faster.
•    A covered outdoor area that flows from the living area can add value - people not only want to entertain in these areas, they want this space to be protected from the weather and become an extension to their general living area. Bi-fold doors, stacker doors and servery's from the kitchen are other ways of adding value to your property, but beware, the cost of bi-fold or stacker doors can be quite expensive so ensure that your property is in an area where premium prices can be achieved.
•    Storage is also highly sought after, so secure car accommodation with good storage is considered a premium. The majority of people have too many possessions to get into a small unit so if you can convert some car space into storage above the car or in front of it, this will help to increase the value of your property. Where possible (it may be harder for units in Sydney and Melbourne), create storage for suitcases, linen, garden equipment and so on. Built-in or walk-in wardrobes are also in high demand, so it would be a wise investment to install these if your home doesn't already have them. Just make sure the room will not feel too small post installation.
•    Neutral and earthy colours are essential to ensure you have the best marketability. Feature walls can detract from a property if it is not a colour that most people enjoy.  Bright reds, blues and greens should not be included in the property even as a feature wall as this limits the marketability and can put some buyers off completely.  
Real value is not the same as the asking or selling price
There are often two market assessments that people refer to when talking about the value of a property - appraisal and valuation.
The appraisal is what a selling agent will provide to you. An appraisal is a market indication based on some comparable sales that the agent is aware of, it is not a valuation. If you rely on this and list your property for sale, you will nine times out of ten, find that this appraisal price is not an indication of real value.
A valuation is a calculated figure that includes an assessment of the land value and the improvements, taking into account the depreciation of the property since construction. It also includes sales comparison, construction costs, town planning commentary and a breakdown of living areas, outdoor areas and car areas.  
As a Buyers Advocate, every day I see listing prices very rarely in line with the market value of the property. Sellers start with a higher price to see if this can be achieved, then generally speaking the listing or asking price is reduced until there is an offer from a prospective purchaser. Real value or market value is the value of a property assuming that there is a willing buyer and willing seller in an arm's length transaction. This figure is what is reflected in a valuation.
---
About James Freudigmann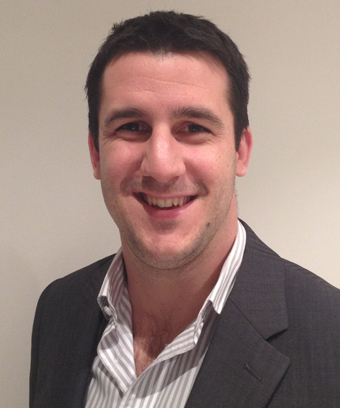 When considering buying or selling property, it's always a good idea to have an experienced professional on your side. For more information visit www.propellvaluers.com.au  or http://ba.propell.com.au.
Propell National Valuers provides property and land valuation for residential and commercial purposes in every state and territory across Australia. Services also include advisory services, sinking fund forecasts, quantity surveying and family law advice. Propell also offer a property buying service called Propell National Buyers Advocates who specialize in providing ethical and professional property advice, property investment strategies, negotiation and Buyers Advocacy services.
Top Suburbs
Highest annual price growth - click a suburb below to view full profile data:
latest news