One gem we've extracted from the Census is the preference of the Gen-XYs for the Inner to Middle Ring locations – which incidentally is where we've seen the strongest apartment price and rental growth … who'd have guessed!?

Blogger: Martin Bregozzo, senior property economist, BIS Shrapnel

The logic being that demand drivers of proximity to work and play underpin the need to be located in these areas. But more interesting is that the Gen-Xs who were late FHBs are occupying what typically have been rental stock — they have traded-off the backyard for a pocket park and a shorter commute — with their "last chance" family in tow. It'll be a tight squeeze, and it's putting pressure on rents and prices.
Pity the Gen-Xs, as children of the "leading edge" Baby Boomers, whose social norms weren't as relaxed as those of the "tail enders" they've had to make their way in a very different landscape to that of their parents' – due in part to the massive rises of the 1980s and early 2000s. By comparing Census results, we know that Gen-Ys are staying at much home longer than the Gen-Xs and some of them are taking advantage of this to enter the market as investors. This allows savvy Gen-Ys to enjoy the tax system's allowances and deductions for property investors in addition to capital growth — provided they bought well. Potentially, if they form relationships with other landed Gen-Ys, it's not hard to see the benefits to a couple, of such a head start in the market.
Sydney's chronic housing shortage is forecast to average around 29,300 dwellings out to 2020 – it will be a steep mountain for Gen-XYZs to scale. Put simply, we just don't build enough dwellings to house the growing population – even with a higher headship ratio; which means more people under the same roof. This means that different strategies are being adopted for home ownership. If the Gen-XYZs follow their parents' property strategy [Renting
With rents and prices forecast to rise further while wage growth remains restrained, the outlook for those hoping to enter the market will be challenging. The Government hasn't done FHBs any favours following its recent changes to the Stamp Duty concessions and grants — effectively locking many FHBs out of the established housing market in their localities. Lenders' caution, alongside the additional Stamp Duty funds needed means that the FHB's will need around $100k in their deposit for an established Inner to Middle Rings apartments (with a $500k median price). These markets will potentially favour investors with established portfolios – if you were a bank, who would you rather lend to?
One of the ironies of the Sydney market in that housing affordability (meaning loan serviceability) is at one of its best levels ever, its just that the purchase hurdle is too high. For many on lower incomes (teachers, nurses, and the like) I can't realistically see how they will find a way to home ownership; the weight of numbers are simply against them — since property is appreciating faster than their capacity to save.
---
About Martin Bregozzo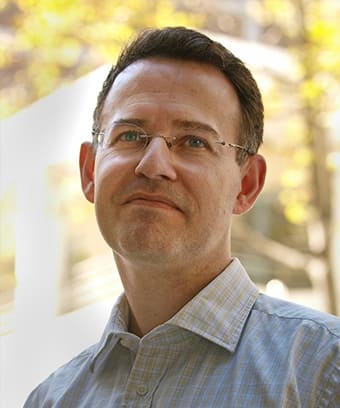 Martin is a Senior Property Economist with experience spanning both private and public sectors. He is both a Fellow of the Australian Property Institute (FAPI) and a Member of the Royal Institution of Chartered Surveyors (MRICS). Martin has consulted to government — managing economic appraisals, capital business cases, and developing portfolio strategies — and has over 10 years property valuation experience across most asset classes, specialising in project feasibilities. He is an open networker on LinkedIn and welcomes invitations to connect – http://www.linkedin.com/in/bregozzo
Top Suburbs
Highest annual price growth - click a suburb below to view full profile data:
latest news