It is important that prospective homebuyers realise the potential advantages of buying a home during winter when there is traditionally less competition. 

Blogger: Patrick Bright, EPS Property Search
It's definitely a myth that winter isn't a great time to be buying property. The main reasons cited are that there's often not as much stock on the market and those properties usually don't look as good as they do in spring and summer.
Yes, the largest volume of property usually hits the market during spring - from September to November - but let's be realistic, most people can't put their life on hold for the other months of the year, and this is a time when a lot of great property comes onto the market.
While statistics show there is less stock in winter, there also tends to be less competition as buyers hold off until later in the year, when it is better known as 'the buyer's' market'.
The seasonal trends for buying property show that buyers are much less likely to 'pound the pavement' in the colder months looking for desirable property. In contrast, there are still plenty of sellers still trying to sell their homes and with fewer buyers, they are more likely to work with the buyers that are around to come to a sale agreement.
In winter, gardens are typically less attractive, the result often impacting on the appeal of properties to other potential buyers and potentially reducing offer prices. For buyers, seeing properties at the coldest time of the year could be advantageous for those wanting to know how a home feels in the cooler months.
So don't let the cold weather deter you from the property market. Ultimately the best time to buy is when you're ready.
---
About Patrick Bright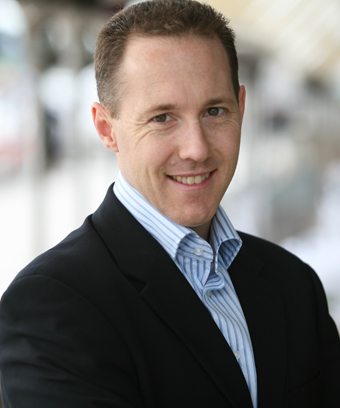 After starting his career as a carpenter, Patrick Bright became a real estate selling agent and began investing in property. In 1999 he established one of Australia's first property buyers' agencies. With extensive experience renovating investment properties for himself and his clients, Patrick knows the tricks and the traps to avoid.
Patrick enjoys sharing his property knowledge and is the author of four best-selling books on the subject: The Insider's Guide to Renovating for Profit, The Insider's Guide to Buying Real Estate, The Insider's Guide to Profitable Property Investing and The Insider's Guide to Saving Thousands at Auction.
From time to time he also contributes commentary on the property market to The Australian, The Sydney Morning Herald, The Daily Telegraph, Money Magazine, Wealth Creator Magazine, various property investment magazines, and has appeared on A Current Affair, Today Tonight, The 7pm Project, The Today Show as well as various radio programs around Australia.
For more information visit: www.epspropertsearch.com.au
Top Suburbs
Highest annual price growth - click a suburb below to view full profile data:
latest news