Perth landlords should take a more realistic approach to setting rents with the number of properties available for rent jumping by nearly 50 per cent over the past year.

Blogger: Rory O'Rourke, O'Rourke Realty Investments

The number of properties available for rent in Perth is increasing due to record low interest rates which inturn is causing a flight of renters into the first home buyers' market.
 
Because rents have increased so strongly over the last three years in Perth, it is nearly as cheap for renters to buy a home taking into account current very low interest rates.
 
That is why the latest REIWA figures for May 2013 show that the rental vacancy rate is increasing and the number of properties listed for rent in Perth has jumped to 3,556 - an increase of over 1,100 or 46.2 per cent compared to this time last year.
 
With more rental properties available for rent, tenants have a now a greater choice and as a result, landlords have to set competitive rents.
 
There is a real danger that some Perth landlords will continue to raise rents only to find that they cannot secure a tenant because they have overreach the market.
 
The property market is constantly changing and landlords need to monitor current vacancy rates in their local area to determine the correct market rent for their property.
 
A professional property management company will be able to advise them on current market rents as they are renting homes every day of the week.
 
Despite the higher number of properties listed for rent, O'Rourke Realty Investments is still finding huge demand for homes which had a weekly rent of $450 or below. Prospective tenants in Perth seeking lower priced rental properties should consider the following tips to help secure a home:
 
* Familiarize yourself with traffic conditions as well as access to public transport before choosing the location of your rental property. If you work north of the river and are seeking to rent in an area south of the river, then you could find that it may take you a long time to travel to work.
 
* Have at least three reliable references, if you have rented before ensure that you have contact details of your last landlord.
 
* Contact your references ahead of time to ensure your information is current and that you have their permission to use them as a reference.
 
* Be prepared with all the information you need to complete a rental application. That includes, full, prior addresses, bank account and credit card numbers, a list of references. Landlords will not respond to incomplete applications.
 
* Make sure that you can demonstrate that you have a good credit rating and have a sound financial background.
About the Blogger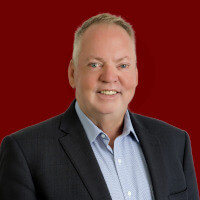 Rory O'Rourke is the principal and licensee of O'Rourke Realty Investments in Perth and has been in the property industry for over 40 years.
Rory is a former Vice President of the International Real Estate Federation (FIABCI) Australian Chapter and was inducted into the International Who's Who of Professionals for 2009/2010.
He has authored three bestselling books Born Free Taxed to Death, I sold 22 homes in one day and It's Time… the Republic of Australia.
These books can be accessed at http://www.orourke.com.au/books.html
Top Suburbs
Highest annual price growth - click a suburb below to view full profile data: