You may have heard about the strata levies that recently went missing from a trust fund operated by The Strata Agency in Sydney which highlights the need for unit owners to pay close attention to what their strata manager is doing.

Blogger: Michael Ryall, Archers Body Corporate

Strata managers are appointed by the body corporate of a complex to collect levies from the unit owners.  These levies are used to pay service and utility bills for the whole building and accumulate sinking funds for future repairs, so as you can imagine, the cash turnover for complexes can be huge.
As it's your money that's going into these funds you should remain as informed as possible about how it's spent. The best way to be aware of how your finances are being used is to become an active member of your body corporate. As a committee member, you remain well-informed of all decisions made.
When choosing a strata manager, make sure they are a member of Strata Community Australia and ask for references to check their record. You can also request a copy of your existing manager's written financial control procedures.
Finally, it is a good idea to appoint an independent auditor each year, just to make sure everything is in order.
By remaining vigilant and keeping up-to-date with your strata manager and committee you can protect your assets and ensure your scheme is run as efficiently as possible.
To ensure your strata is being well managed, take these tips on board:
1.    When appointing a new manager, make financial control a priority in the interview process.  Always ask for references and call them.
2.    Ensure your strata manager is a member of Strata Community Australia - the professional body for strata managers.
3.    Request a copy of the existing manager's written financial control procedures.  For any controls to be effective they must have a written procedure. Lack of written procedure can demonstrate the manager is not serious about financial control.
4.    Join your committee and be an active member of your body corporate.  Active members are always more informed of the committee's activities and have a better understanding of where money is being spent.
5.    Request that your manager provides online access to body corporate financial information and invoice approval, all committee members should have full access to this.
6.    Ensure your body corporate appoints an independent auditor every year, a motion to appoint an auditor should be considered every year at the annual general meeting.
---
 About Michael Ryall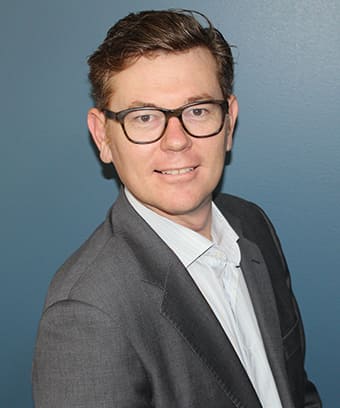 Michael has been with leading body corporate management firm Archers Body Corporate Management since early 2012 heading up the company's property development consulting division. He has been involved in the body corporate industry since 1998, including four years in Dubai working on enormous strata projects such as the Palm Jumeirah and Dubai International Financial Centre.
Michael is a practitioner member of Strata Community Australia (SCA), a member of the Urban Development Institute of Australia and a fellow at the Institute of Place Management. Michael's key area of expertise is in the design and documentation of titling and management structures for: mixed-use developments; integrated resorts; residential towers; staged and layered developments; and large scale master planned communities in the Middle East, Australia and Pacific regions.
Top Suburbs
Highest annual price growth - click a suburb below to view full profile data:
latest news