The answer to this really depends on your market and current demand. For example, over the past few years inn inner city Sydney, I have seen a growth in the number of investors who choose to furnish their apartments not just for a higher financial return but also for practical reasons – with many choosing to live in the property between tenancies.

Blogger: Carlie Ziri, Lifestyle Property Agency

Overall, there is much more interest in unfurnished properties in this market; around 75 percent of my clients who are looking for a lease property will ask for an unfurnished place that can be fitted out to suit their taste and style. Generally, unfurnished tenancies are longer-term leases with minimal vacancy and wear and tear.
However, good quality unfurnished apartments available for lease in the inner city are getting harder to come by with close to 85% of apartments sold in this market over the past year have been to owner-occupiers.
If you do decide to furnish your property to lease, there are a few key things you will need to consider:
• Furnished properties generally have a shorter lease term – usually between 3-12 months – so you need to factor in a higher turnover of tenancies, which means increased possibility of vacancy and more frequent leasing fees.
• If you are going to do it, it needs to be done well! Your apartment needs to be beautifully styled and warm and inviting. It also needs to be fully equipped; it's easy to forget the smaller details like kitchen utensils, vacuum cleaners, linen, and so on.
• Monitor all your furnishings and ensure that your entire inventory is well maintained. Items should be replaced promptly if they are not working. Most properties need an update of furnishings or restyling every 3–5 years
When furnishing an investment, you need to be aware that although you may receive a premium of between $100-$250 a week for the furniture; once you have factored in the probable vacancy due to the shorter-term leases, the maintenance of inventory items and extra agency fees – you're likely to achieve a better return on an unfurnished property.
In saying this, if your investment is more of a lifestyle choice and you're able to use your city pad in between tenancies, then enjoy!
---
About Carlie Ziri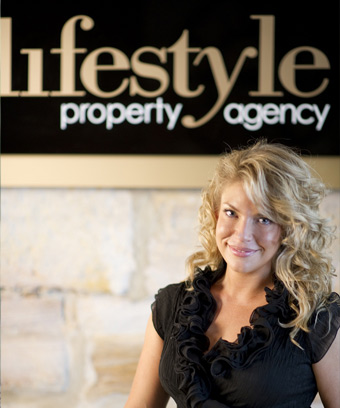 Carlie started her property career in the inner city market in 1994, which has given her almost 20 years' of experience in this unique property market.
Carlie has been able to conquer her market in both leasing and sales, which has resulted in her selling over $400 Million worth of properties and achieving rentals of up to $5000pw for her clients.
With her extensive experience, impassioned drive and dedication, along with her wealth of long-standing contacts, Lifestyle is set to swiftly become one of Sydney leading property agencies.
Lifestyle's specialised team of property experts is one of the most experienced in selling and managing lifestyle properties.
Boasting over 50 years combined experience in inner Sydney property management, the Lifestyle team has previously sold over $1 billion worth of city dwellings ranging from $400,000 to $10 million, and managed leased properties valued up to $5,000 per week.

Top Suburbs
Highest annual price growth - click a suburb below to view full profile data:
latest news