Currently, grannyflats are in huge demand across NSW, given the diverse opportunities they provide many people in the form of additional housing for family members, generating additional income, home offices, teenage retreats and many other uses.

Blogger: Wally Gebrael, Design & Approvals manager, Granny Flat Solutions
NSW is currently experiencing a shortage of affordable housing. While it is impossible to create more land, there will always be back yards available for developing secondary homes, therefore increasing the densities of many suburbs.
With the cost of housing and general cost of living being so high, many have looked at a grannyflat as being a more affordable option to help them get into the housing market or generate some income.
The legislation which allows grannyflats to be constructed on most residential lots, (Affordable Rental Housing SEPP) was introduced in 2009, so it's still a little early to say whether there is an over or under supply of grannyflats.
Given however that there is a hugely growing trend in the number of grannyflats being constructed, there is a possibility that there may one day be an oversupply in NSW.
If that does happen, then here are some likely outcomes:
-    People will have more choices on which building to rent, hence will be more fussy when choosing
-    The more traditional solid built buildings are more likely to attract renters, rather than the cheap looking sheds or garage conversions
-    The nicer the building, then the more rent it is likely to attract
One should always consider their current and future needs and objectives when considering building their grannyflat. It is important to have the building designed to suit their block, and not choose an 'off-the-shelf' design, because when you are building to suit the environment and context of your block, there is no such thing as a standard design to fit all blocks.
Try to build something that will complement the existing house and neighbourhood, and which uses materials that will not date, but will stand the test of time.
By following the above guidelines, then one should not be concerned about whether their building will one day become a statistic. There will always be a demand for affordable rental housing in NSW, so as long as some thought is put into the planning and construction of the project so that it is a quality building, then their building will always be in demand.
---
Wally Gebrael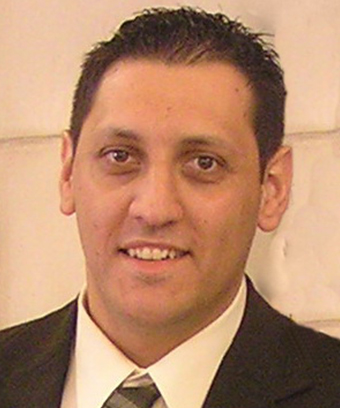 Wally is a respected designer who is passionate about all things relating to residential design and building. Living in a granny flat should not compromise your quality of life, and so we approach EVERY building with the same philosophy:
'Not every backyard is the same, and so we design each building from scratch, to be unique and sustainable, to suit the client's needs and the environment in which it is built'
Granny Flat Solutions are the Granny Flat specialist and we take care of the whole project for you, from your first obligation free onsite discussion, right through the design, approval and construction stages of your Granny Flat. With over 100 years combined experience we only build quality and affordable Granny Flats that meet all Australian standards and will stand the test of time.
Top Suburbs
Highest annual price growth - click a suburb below to view full profile data: