Australian actress Toni Collette was recently successfully sued for pulling out of a real estate contract. She cites the reason was due to her and her husband failing to achieve the money they were hoping for from the sale of their current home.

Blogger: Patrick Bright, EPS Property Search
The court ruling was a sobering reminder to homeowners of why they should sell their current home before buying a new one.
The truth is you'll never really know what you'll receive from the sale of your current home until the contracts are signed. The last thing you want is to get caught out and end up taking on too much debt, getting stuck with bridging finance or expose yourself to large financial penalties and litigation for pulling out of sales contracts.
A dangerous mistake many sellers make is to rely on unsubstantiated property values provided by real estate selling agents. In many cases, selling agents inflate the likely sale figure in order to secure the opportunity to sell the property.
Selling agents know that no one will list their home with the selling agent that quotes them the lowest figure even if it's the most realistic one, so they tell the vendor the highest price they can loosely justify using a few carefully selected properties that sold in the last six months as comparisons – this is called buying the listing.  
In my book, The Insider's Guide to Saving Thousands at Auction, I reveal many of the real estate selling agent's tricks and traps to avoid. They are notorious for under-quoting to buyers and over-quoting to vendors about the value of their property.
If you're determined to buy first and want a realistic opinion on what a buyer would pay for your current home, then you should seek the opinion of an independent buyer's agent. You will find a list of buyer's agents on the Real Estate Buyer's Agent Association of Australia website.
Switched on sellers engage a buyer's agent to look at their home first before they list it for sale with a selling agent or buy another home. A buyer's agent has no reason to over-quote to the vendor as they are not trying to list the property for sale.
Buyer's agents have cashed up buyers with finance pre-approval in place looking for properties to buy. These buyers are able to make the vendor an offer without them having to sign any selling agreements, putting up with dozens of strangers wandering through their home for weeks on end or spending thousands of dollars on marketing which doesn't guarantee a sale.
If the vendor doesn't like the offer then they don't have to sell and it's cost them nothing to find out what a real buyer is prepared to pay. It's seriously the smartest way to sell!
---
About Patrick Bright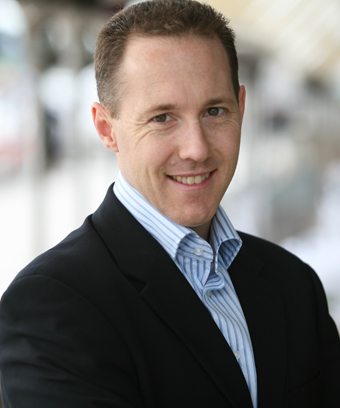 After starting his career as a carpenter, Patrick Bright became a real estate selling agent and began investing in property. In 1999 he established one of Australia's first property buyers' agencies. With extensive experience renovating investment properties for himself and his clients, Patrick knows the tricks and the traps to avoid.
Patrick enjoys sharing his property knowledge and is the author of four best-selling books on the subject: The Insider's Guide to Renovating for Profit, The Insider's Guide to Buying Real Estate, The Insider's Guide to Profitable Property Investing and The Insider's Guide to Saving Thousands at Auction.
From time to time he also contributes commentary on the property market to The Australian, The Sydney Morning Herald, The Daily Telegraph, Money Magazine, Wealth Creator Magazine, various property investment magazines, and has appeared on A Current Affair, Today Tonight, The 7pm Project, The Today Show as well as various radio programs around Australia.
For more information visit: www.epspropertsearch.com.au
Top Suburbs
Highest annual price growth - click a suburb below to view full profile data:
latest news