Many people buy property with the intention of adding value and increasing their equity in the property, as well as increasing the property's rental yield.
Blogger: Scott McGeever, managing partner, Property Searchers

A "landed residential property", meaning a freehold lot with a house on it, has two components to its value: (1) Firstly there is the land which can be described as the appreciating component; and (2) There are the improvements on the land which are the depreciating components.
The saying "land appreciates and buildings depreciate", is a true one as all the wear and tear is on the improvements. When claiming depreciation for tax purposes, the term "useful life of an improvement" is used, which essentially means the depreciated life of the improvement.
Over the time the improvement is being depreciated its "added value" is diminishing. Added value is a term given to the value that the improvements add to the land at any given point. A dilapidated house in need of full renovation would generally have little added value compared to a new house which would have a high added value. The added value of an improvement or house can be affected by several things, including:
• Condition and age of building
• Size of livable areas (internal and external)
• Layout and flow of house
• Style of building
• Ability to be improved
The most common mistake people make when doing improvements to add value is over-capitalising. Easily explained, this is where the end value is less than the total of what has been spent and the improvements' original added value. This regularly happens where a lot of money is spent improving a house without making it larger or more functional. Kitchens and bathrooms are certainly key areas to spend money to make a big impact, but the money must be spent wisely. There is no use spending $30,000 on a kitchen in a $300,000 property. If that same $30,000 was spent on the same property enclosing an existing attached garage to add a bedroom or extra living area, it would add significantly more value as it is increasing the floor area of the house.
When buying a property to renovate, seek advice - even before you buy - on how the property could be improved, so you can work to a budget. If you have already bought a property, certainly seek the advice of a professional to tell you what will add value and what won't. A simple way of doing this is to ask a local real estate agent what is important to the buyers in the surrounding area and then work towards tailoring your improvements to those things. Remember, if it appeals to the market and is in demand it will generally add more value (spending your money wisely), than it cost to do.
---
About Scott McGeever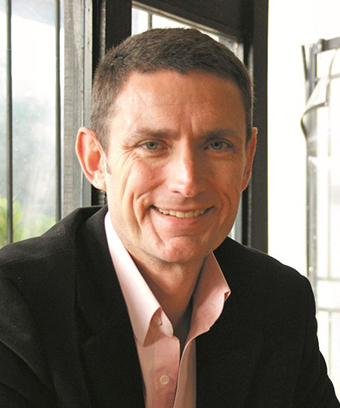 Scott founded Property Searchers in mid 2000 and it was set up to work as a buyer's agent servicing the needs of property buyers in Southeast Queensland and Northern New South Wales, assisting them in the search, evaluation and negotiation of property.
Scott is the founding Director of the company and since inception he has acted as a successful buyer's representative, purchasing hundreds of properties in all market segments on behalf of local, interstate and overseas clients. The company has purchased many residential, commercial and industrial properties for owners and investors.
Scott is a pioneer of Buyer's Agency in Queensland being one of the first agencies and the first registered property valuer to offer a full buyer's agency service to the market place. Thus he has virtually written the book on buyer's agency in Queensland. Property Searchers has grown from its starting point with two people part time to presently employing three full time staff, one part time and two consultants. The company has found a sound balance in being a market leader in the industry while still remaining a boutique agency and offering unparalleled customer service.
Scott's vast experience in the property industry since 1988 has seen him involved in varied fields including valuation, development and leasing. He is a registered property valuer in Queensland and New South Wales and a licensed real estate agent in Queensland and New South Wales.
A founding member and Chairman of the Buyer's Agent Interest Group (Part of REIQ), Scott has also served as the President and Vice President of the Real Estate Buyers Agents Association (REBAA) and he has been the Queensland state representative of REBAA for 2012/2013. Through these appointments Scott plays an active role in promoting public awareness about buyer's agency and lobbying Government for tightening of consumer protection laws and regulation of the industry.
Top Suburbs
Highest annual price growth - click a suburb below to view full profile data: