The National Rental Affordability Scheme (NRAS) has been welcomed by many Australian property investors looking to cash in on incentives such as an annual tax-free lump sum -  currently $9,981 per dwelling.

Blogger: Kevin Lee, founder, Smart Property Adviser

NRAS could be a great opportunity for investors, however if you make some of the more common mistakes you will fall short & not reap the full potential of the scheme. There are four ways investors can prepare for the NRAS Program:
1. Understand NRAS Properly
Investors should not participate in the NRAS scheme if they don't completely understand the scheme's terms and conditions. Areas that investors should thoroughly understand are the termination clauses.
For example, properties purchased through the NRAS program must stay with NRAS for 10 years. And that you're able to sell an NRAS property without penalty during the 10 year holding period only if you sell to another investor who also complies with all NRAS obligations.
Many people don't make provisions for this, nor do they realise that through NRAS, the property must always be leased at 20% below market rent. Therefore you cannot fluctuate rents to meet the market. Doing so will cause you headaches and you'll forfeit your tax-free incentives.
2. Know The Market
NRAS is a government proposal, however it is not run by or supervised by the government. NRAS is becoming more popular amongst developers, however some are building projects in areas where there is not a significant problem with high rents which in turn causes rents in the area to be driven down. Ultimately this will decrease the actual need for NRAS properties.
It is recommended that before an investor considers an NRAS property, that they do their research into the proposed suburb to ensure that existing properties meet the current rental demand.
3. Do Not Invest With NRAS If You Expect Immediate Incentive Payments
This one is a no brainer, however it is a common belief amongst investors entering the NRAS program. Many investors expect that they are entitled to their tax-free incentives as soon as they sign the contract of their investment property.
However, NRAS does not work like that. In fact, the incentives are a lump sum paid once per year only.
Another belief is that NRAS can work on any scale of investment.
NRAS is a strategy aimed to encourage large-scale investment in affordable housing, therefore it is unlikely that NRAS is suitable for small scale individual investors.
4. Seek Professional Advice
Buying an investment property is a business decision, not an emotional decision. However many investors blur the line between the two and begin worrying about the little things.
All that should matter when buying an investment property are the facts and figures.
Therefore, it's vital to seek the advice of a trusted finance or accounting professional who focuses on only the facts & figures, and how to make your investment property maximise your weekly income.
Used incorrectly though - without guidance from an experienced property, investment or financial adviser - you may buy the wrong type of NRAS property, in the wrong location and experiencing hardship due in part to the 10 year contract.
To sum up - if used correctly NRAS can be a great scheme to optimise your cash flow. It can also assist to significantly reduce debt. It's not just about generating cash flow for the first 10 years, investing through NRAS should be about setting up your portfolio for what happens after those first 10 years.
About the Blogger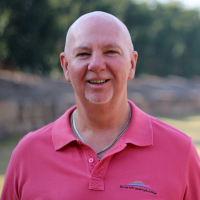 Kevin Lee of Smart Property Adviser is regarded by many as Australia's most trusted property investment adviser. Since 1999, Kevin's been the go-to-guy for people when they need honest finance and property investment advice and guidance.
Kevin hosts a regular Investors' Boardroom and investors from around the world fly in to Sydney to attend. More information is available at www.smartpropertyadviser.com.au
Top Suburbs
Highest annual price growth - click a suburb below to view full profile data: