After having completed over 2000 property transactions as a Buyer's Agent over almost 15 years, I'd like to think that it got just that little bit easier each year of my career. Frustratingly, it never does get easier – and each deal can often be harder than the last.
Blogger: Gavin McPherson, Oasis Property Group

Some of the questions I constantly ask (and hope to) myself are:
•    Maybe next year we'll have some better industry infrastructure to help us locate 'off  market' property?
•    Soon we'll have some better policing of underquoting by the Office of Fair Trading?
•    One day the banks will understand that to get and maintain a customer they will need to strive for a 3 day approval process?
I wait with baited breath on the above, but the one item that I must say has taken a back seat over the years is the online property database. You know...those trusty reports that get advertised on sites like this. Ones that will cost you between $39.95 and $69.95 and tell you "everything you need to know" to make an informed decision on your property.
Gimme a break!
Strangely, I haven't ever seen any individual online property report give me an actual representation of the price that I need to pay. Paid for or for free. Over 2000 transactions later, I'd have to say that I'd have been lucky to have bought one property if I was waiting for an online document like this to exist.
Honestly...think about it - how could a robotic source ever pretend to replace the sound decision making of a sane and logical mind?
Data Mashing
Does putting all the property sales over the past 12 months in say, Leichhardt (Sydney's Inner West), then surmising that the average value of a house is $915,000 - help you determine what the value of the property you have found should be worth? Hardly.
Even if you're name is Joe Average – I'd still bet he won't be paying the 'average' $915,000. To buy that property, he will have to pay what the market is prepared to pay.
And honestly, please explain to me what I am supposed to do with the information telling me that 17.8% of the population are professionals, 14.6% are tradespeople, not to mention an average household income of $115,000? Is this supposed to mean something to me or is this report the first training session in 'elitism 101'?
Elitism aside... the reality is that I don't care what a person earns in that suburb! Almost every person I have ever purchased for has always understood going into the transaction why they have decided to move into a particular area. In fact, they usually set themselves the 'cafe latte' test. It's a simple one that involves them spending a weekend or two sampling the different coffee shops in the area, mixed with some walk by's of schools and child care centres – and certainly doesn't have anything to do with asking everyone they walk past how much they are earning. Try doing that in Toorak and see where that get's you!
For investor's it's even worse. Any of these cheap data reports done in the 1970's would have told you that Surry Hills and Paddington were lower socio economic areas highly populated by housing commission. Besides not investing in IBM and Microsoft, that would have gone down as one of the worst decisions in investing history!
Up to this point (above) you could have argued that at the very least these (cheap) reports give some meaningless data. "No harm done", you might say. 
That's if you're lucky. The worst case actually borders on misrepresentation.
For example, I purchased a property this week for $785,000. I recommended it and purchased it for the clients because it had excellent investing fundamentals, room to improve, a terrific location 150m to the beach and high net yield. But I smelled a rat when a property report came back to the clients explaining that the value was rated between $1,050,000 and $1,150,000. Of course the client thought they were buying the deal of the century!
Showing this report to the client is either a very shrewd way for me to show the client that I am a legend – or that these reports aren't worth the $69 paper they are written on. As much as I'd like you to agree to the former – it's more likely the latter is true!
So what are they good for? It's a fair question after the logical points I have just raised.
At best, those online data reports are a complementary service to your intense property inspections. They should be used to compare property sales data from hundreds of individual sales to bring some semblance of price agreement to your own subject property.
Done properly by a professional, it is a great tool to gain an inside edge on the property value. It also stops a rampant underquoting agent in their tracks when you tell them you know their 'price guide' is bogus!
This type of data is impossible to get on the back of a $69 spend. At least in my office I have myself and my staff go over anywhere between 100 and 150 comparable sales data to draw a property's valuation into a 'range'. This type of data analysis can cost up to $8k - $10k per annum.
Of course, you could also date your local real estate agent and s/he might give you a few reports on comparable price data for free. A more expensive option is a Buyer's Agent like myself.
Then again, there is always the really expensive option of paying $315,000 extra for a property that has an automated robotic report saying it was worth $1,100,000 when I could have purchased for $785,000!
---
About Gavin McPherson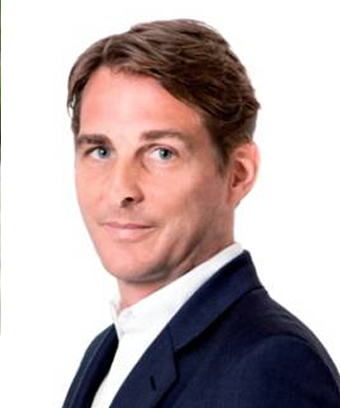 Gavin McPherson is a property investment expert and author with a goal to educate Australians on how to create real wealth through property.
CEO of Oasis Property Group, an integrated property consultancy that provides finance, conveyancing and property management and buying services. His business has assisted in 2000 plus transactions, worth over $2 billion.
He believes that the key to unlocking property investment is a bulletproof investor mind-set and to buy like a value investor – identify the value, name the price, then pay less for it and create yourself a margin.
He has a new book out, Value Investing in Property - What would Warren Buffet do if he was buying property in Australia? - He doesn't claim to make property millionaires overnight or encourage buying 130 properties in two years. He says this type of so called 'advice' has lead to huge losses for the average Australian property investor. Instead he demonstrates that it is now the quality not the quantity of the properties you buy that matters, and that it is crucial to have a solid investor mindset alongside this.
In 2002 Gavin represented Australia in the World Championship Ironman Triathlon, showing that he practices what he preaches in both life and work – patience, discipline and the drive to get results.
Top Suburbs
Highest annual price growth - click a suburb below to view full profile data: